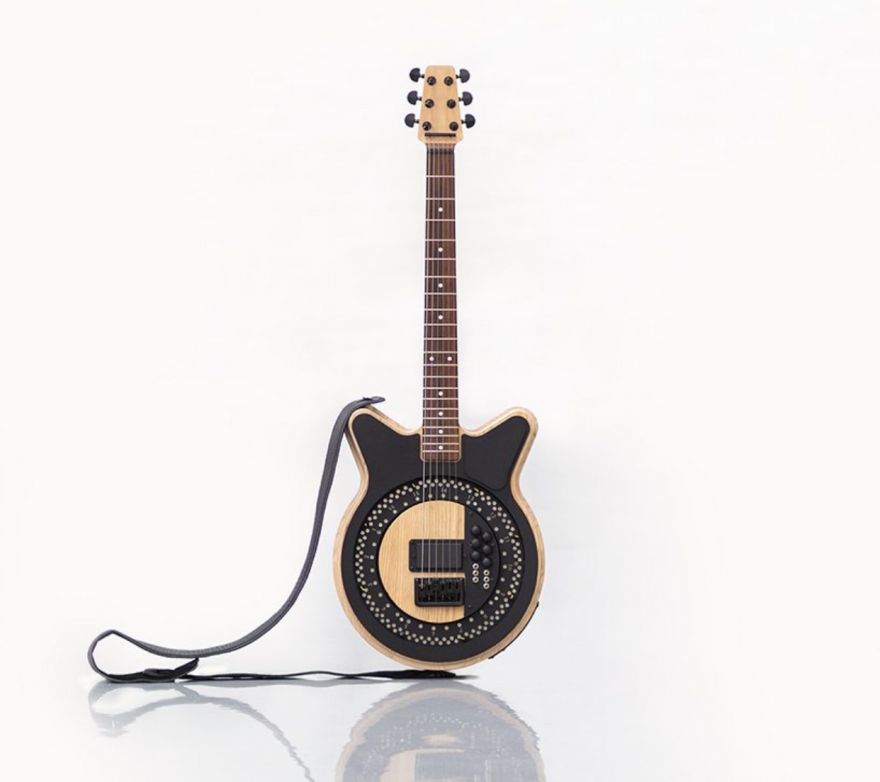 It sounds spooky, I know. Anthony Dickens has revealed a musical concept called 'circle guitar'. The instrument is a self-playing electric guitar that can exceed the performance of a human thanks to the motor-driven spinning disc in its body, as Designboom details:
the radical design is essentially a self-playing electric guitar that uses a built-in mechanical step sequencer disc, rotating underneath the strings. the project has already caught the attention of many musicians -including radiohead guitarist, ed o'brien and grammy-winning writer and producer paul epworth – gaining growing popularity.
anthony dickens has built the circle guitar with the help of a team of brilliant engineers to generate sounds, textures, and rhythms that would be impossible with a conventional electric guitar.
Image via Designboom
Source: neatorama