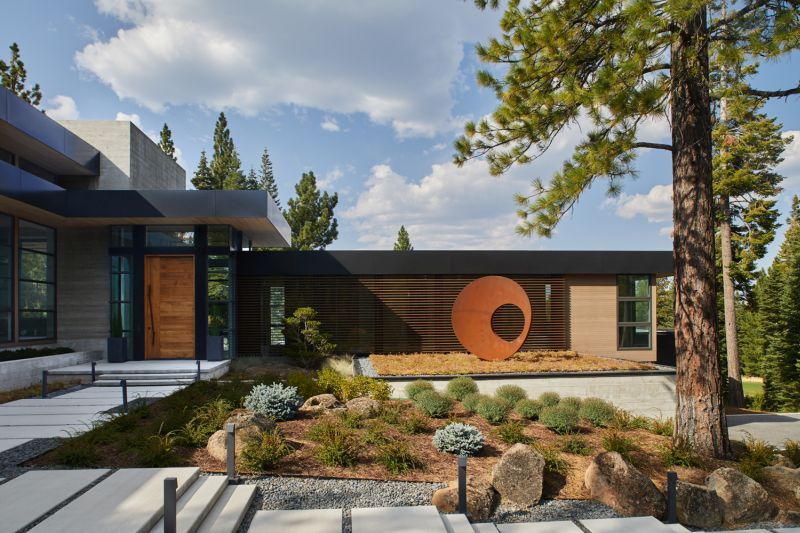 Hopefully the world doesn't burn before the house finally gives up, right? The family home was a collaboration between Walton Architecture + Engineering, Crestwood Construction and interior designer Denise Kuriger. Located in Truckee, Nevada, the house is quite big, to say the least, with a large floor plan, from cozy window nooks to several outdoor areas:
The large floor-to-ceiling windows create a strong connection between the interior and the surroundings, allowing natural light to fill every single room. The entrance is marked by a wooden pivot door and reveals an open and airy social area with lots of comfortable seating, a big dining table and a stylish kitchen.
A big pine tree had to be removed from the plot during construction is order for the garage to be built. However, it didn't go to waste and it was never forgotten. It became a 30′ long picnic table which is now in the backyard, a place for everyone to gather around and enjoy beautiful moments together. Because the house occupies the back corner of the plot, that made it possible to remain very open to the outdoors while also being a private and intimate retreat. This along with the way in which the house is structured turn it into a timeless and ideal family home truly built to last for generations.
Image via Homedit
Source: neatorama