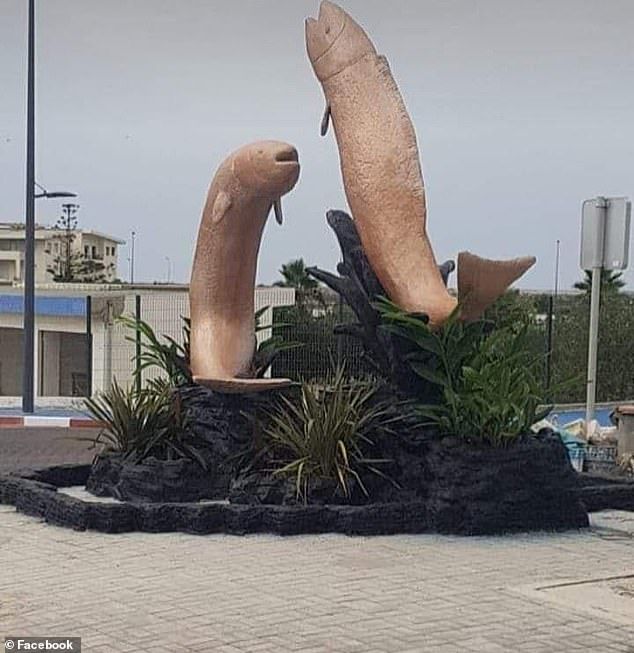 A fish statue in Morocco has sparked outrage and controversy from social media users. Located in the coastal town of Mehdia, the statue, which shows two peach-colored fish jumping into the air, was called 'pornographic'. Some locals complained about the local government's decision to erect the statues instead of spending money elsewhere, as the Daily Mail detailed:
The mockery and outrage was so intense that local authorities in the coastal town of Mehdia began demolishing the statues on Thursday
'People in Kenitra and Mehdia told authorities they want reforms in the city. And authorities bring them these statutes,' one social media quoted by Morocco World News said.
'Pornographic fish. People in Kenitra asked for reforms, authorities [brought them this],' another posted.
Mehdia, where the statues are located, is in Kenitra province but is not part of the city of Kenitra.
Image via the Daily Mail
Source: neatorama