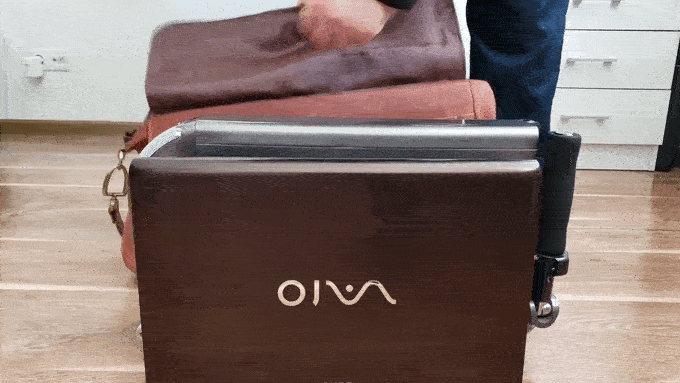 Don't have a place to park your scooter? That won't bother you anymore if you have this electric scooter made by the startup company WheelKinetic. The scooter, called BooZter, can be folded to a size that can fit inside a backpack or a laptop bag. It can also be carried through its integrated handle if you don't have a bag.
Constructed using carbon fiber, titanium and aluminum, the 14-lb (6.5-kg) electric scoot is small enough to fit in a backpack or even a laptop bag when folded down to 10 x 18.5 inches (26 x 47 cm) in around 10 seconds, or can be carried by hand using a convenient integrated handle. And interestingly, when the ride is folded down, its wheels sit inside the unit to potentially lock away any dirt accumulated while scooting.
[…]
Kickstarter pledges for the BooZter start at US$899, with the estimated retail price being $1,300. The usual crowdfunding caveats apply, but if all goes to plan, shipping is estimated to start in August 2021.
Learn more details about this over at New Atlas.
Cool!
(Image Credit: WheelKinetic/ New Atlas)
Source: neatorama