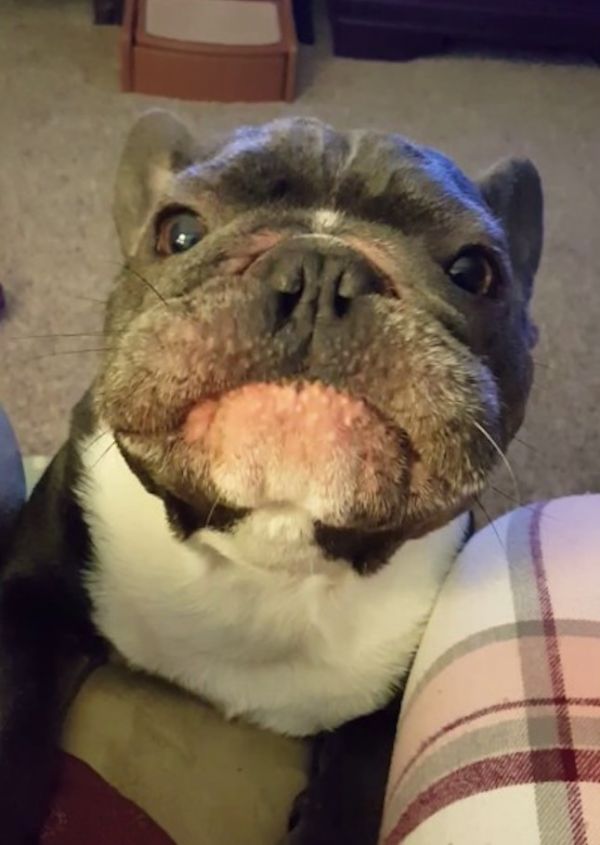 Some Bulldogs have really bad breathing problems, and both English and French Bulldogs have been known to snore louder than humans due to their respiratory system issues.
These breathing problems cause them to make really funny noises, making them sound like a snuffling pig or a honking goose, but Chibs the French Bulldog tops them all- because he sounds like a furry little race car.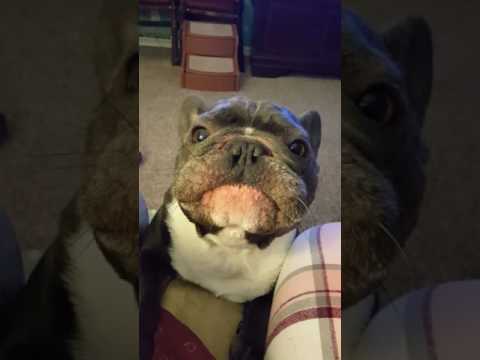 Abby Russell lives with the adorable Mr. Chibs and the equally adorable Pumpkin, and she shared these videos of Chibs teaching Pumpkin how to "sing" for her dinner, so they can open a doggy dinner theater in Vegas.
-Via Daily Treat
Source: neatorama