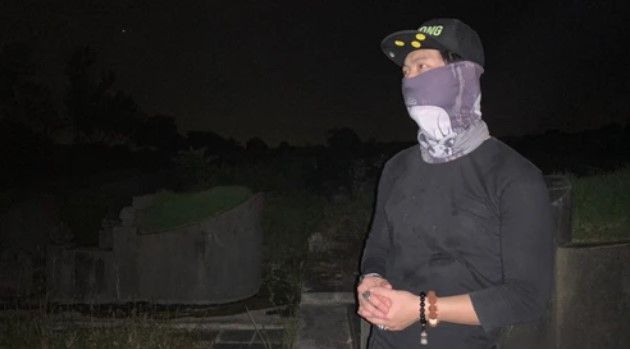 We have different coping mechanisms. Some go to parties, some play video games, and others just go to sleep. And then there are those who go to a quiet place to de-stress. But of all the quiet places that one can think of, only a few people would consider going to the cemetery, and at late night, too. One such man is Jo Rachatitipong.
30-year-old Jo Rachatitipong has a passion for graveyards. Upon exploring them, he learned about the exhumation process and was inspired to help people learn more about it by conducting night tours of cemeteries…
[…]
For him, visiting cemeteries is a way to relieve his stress.
"People handle their emotions differently. Some go out to party and drink. But for me, I want total silence where it's just between me and nature," he said. "But it's not just when I'm stressed. Sometimes I have this unexplainable urge to go [to the cemetery] so I just go."
Learn more about his story over at Vice.
What are your thoughts about this one?
(Image Credit: Frankie Lantican/ Vice.com)
Source: neatorama