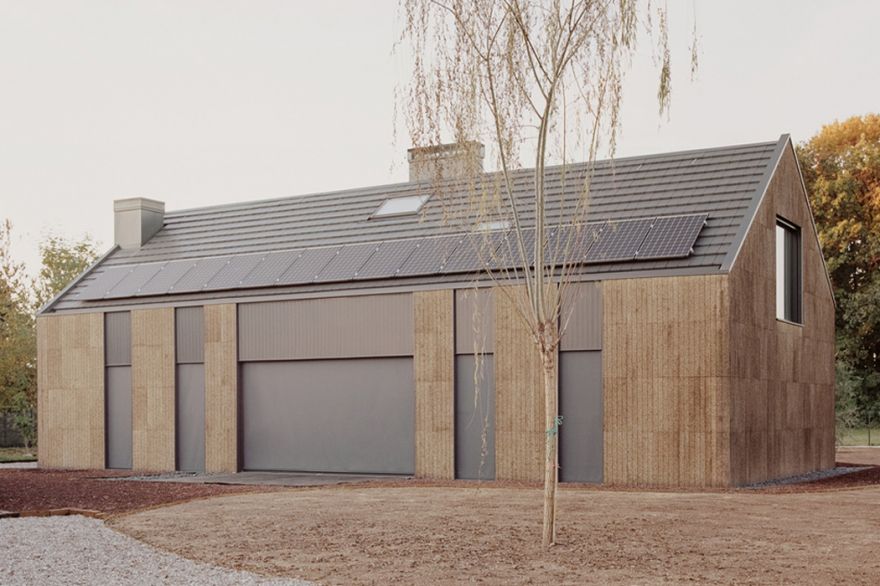 Milan-based architecture firm LCA Architetti designed a simple farmhouse-style home in a small village in Italy. The home, called The House of Wood, Straw, and Cork, is a two-story building that exhibits modern sustainable architectural design. The farmhouse has an exterior made of cork, and is insulated with straw, as Yanko Design details:
The home is further insulated through the use of straw, which is traditionally used as an insulator for other rural dwellings like barns and henhouses. The straw insulation consists of repurposed discarded rice plants handed over by nearby farmers in the area.
Sustainability was a top priority in constructing The House of Wood, Straw, and Cork, and the house's commitment to energy-efficiency is exhibited through the recycled material used for insulation, as well as the cluster of solar panels found on the home's roof. Coupling the use of recycled straw and cork for insulation with photovoltaics for solar energy, The House of Wood, Straw, and Cork stands as a self-powered home, decreasing the overall consumption of energy and emissions of greenhouse gases like CO2.
Image via Yanko Design
Source: neatorama