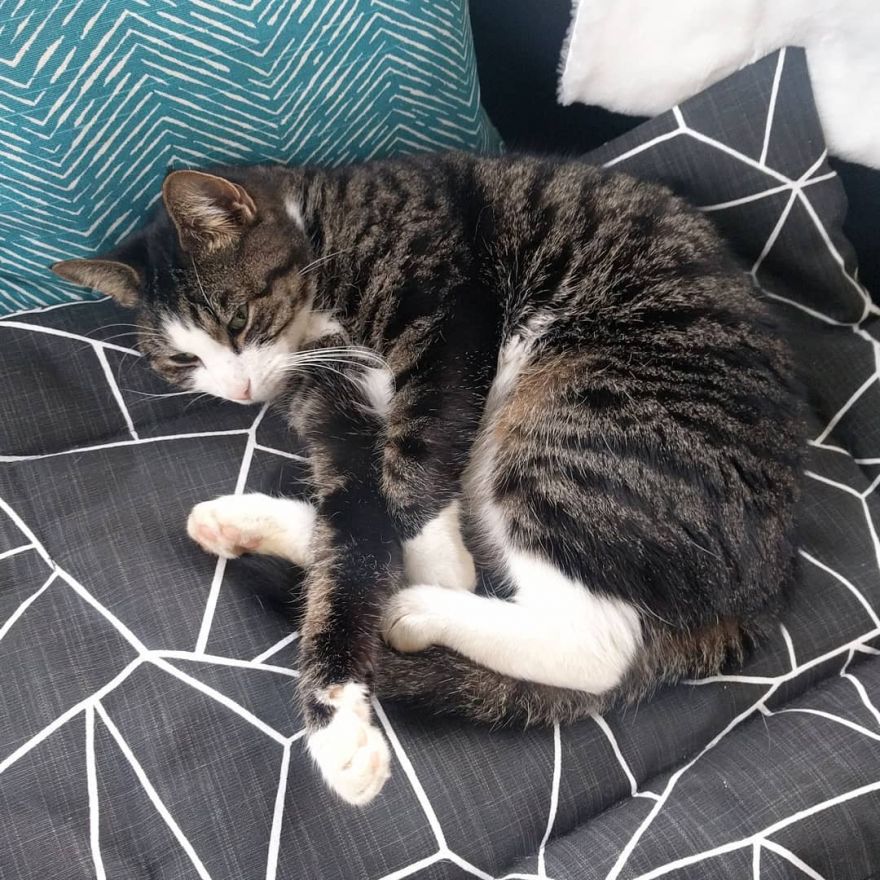 It was a buy one get one for free kind of deal!
Jane Pearson and her husband were surprised to find a cat in the house they planned to buy. Thinking that the current homeowners would take the animal with them once the transactions were finalized, they didn't pay attention to the cat lounging on the home's screened porch. However, the Pearsons were informed that the cat would be a permanent fixture in the house.
The previous owners of the home took care of the kitten, Hidey. The wife kept her well-fed, loved, and cared for until the woman developedAlzheimer's disease and could no longer take care of Hidey. Eight weeks after the woman died, the husband sold the house to Pearsons. "As we talked, it became apparent that she was just the wife's cat, and the man missed his wife so much,"said Jane. Learn how the Pearsons ended up taking care of the cat here!
Image credit: janerypetbeds
Source: neatorama