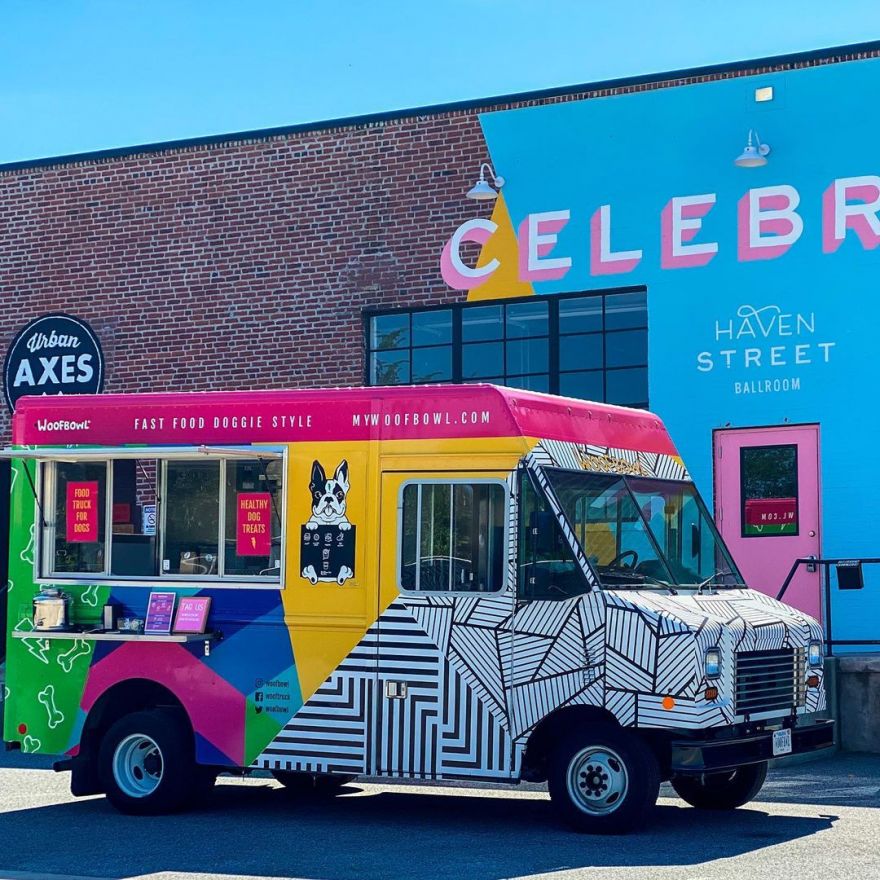 Woofbowl, a food truck in New York City, offers visually appealing foods for non-human consumption. Trot up to the side window to order your favorite snacks or ask your two-legs to do it for you. The gourmet menu includes non-alcoholic beer, hamburgers, and goat milk donuts.
Last year, Washington Business Journal interviewed Ron and Solo Holloway, the founders and owners of Woofbowl. Solo described the origin of this novel business:
For most millennials, our dogs are our kids. Therefore, I made all of our dogs' meals and treats. One day, I was just exhausted and I said to Ron, it would be nice if I could just buy it and not have to make everything myself. He simply said to me with a smile, "Then make it a business." Necessity is the mother of all inventions. Since the day I met Ron, he had the entrepreneurial spirit; he can be very persuasive. And the more I felt discouraged at work, the more Woofbowl became a reality.
-via Laughing Squid | Photo: Woofbowl
Source: neatorama