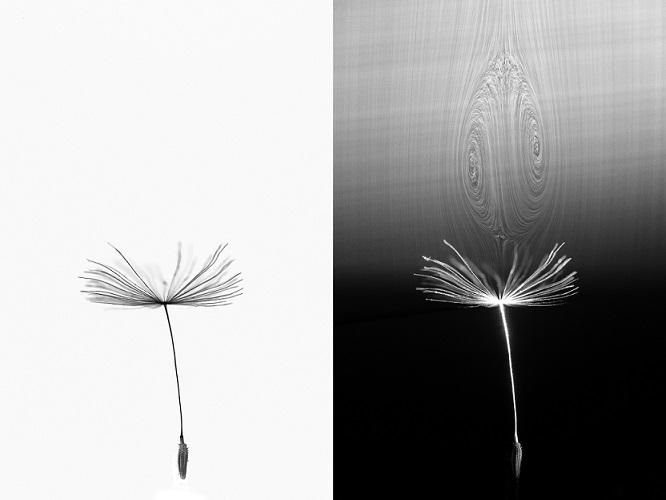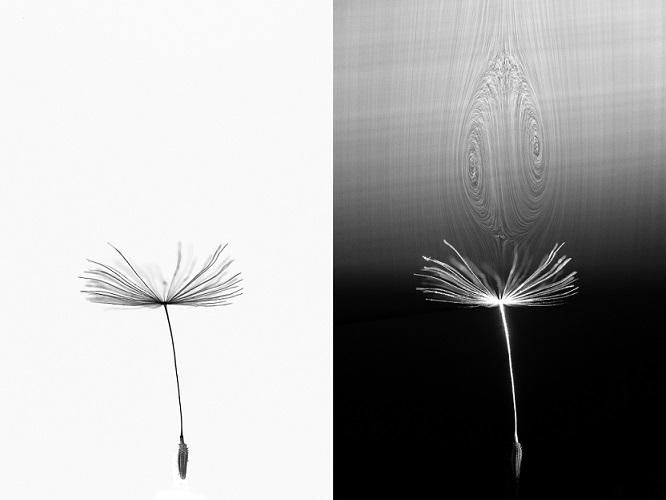 How a dandelion seed can fly far away – often a kilometer or more – with its parachute-shaped bundle of bristles, was a mystery … until now.
Here's what scientists from the University of Edinburgh found:
Their study revealed that a ring-shaped air bubble forms as air moves through the bristles, enhancing the drag that slows each seed's descent to the ground.
This newly found form of air bubble – which the scientists have named the separated vortex ring – is physically detached from the bristles and is stabilised by air flowing through it.
The amount of air flowing through, which is critical for keeping the bubble stable and directly above the seed in flight, is precisely controlled by the spacing of the bristles.
Source: neatorama