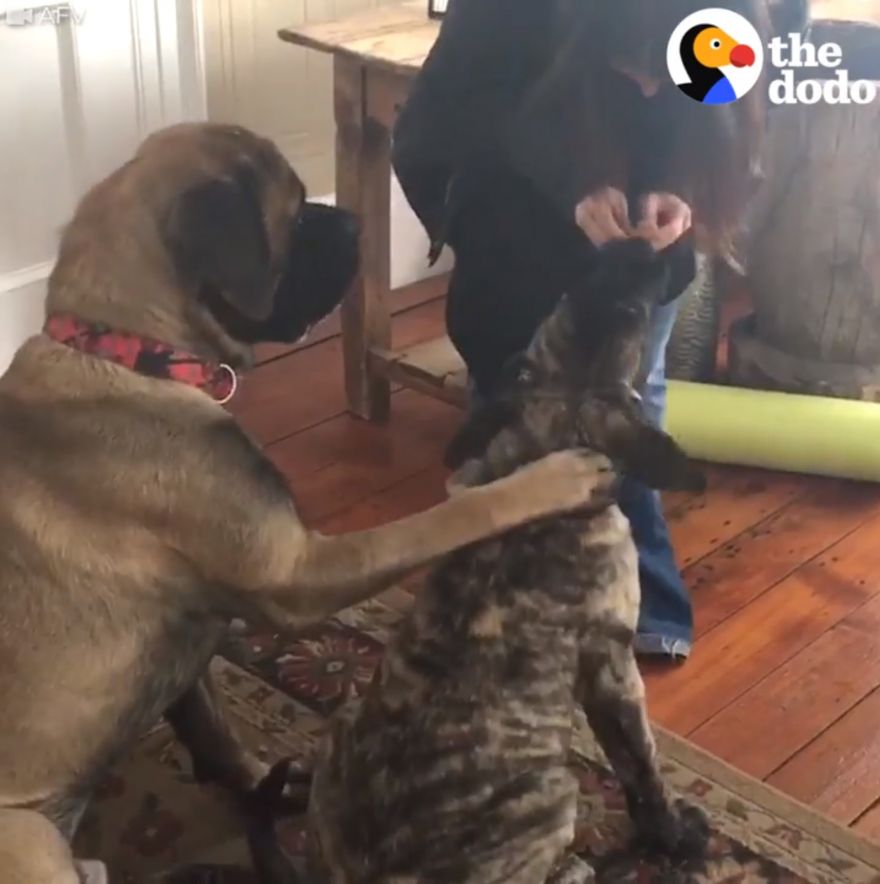 It's already amazing when we successfully teach our dogs something. But it's even more amazing when that dog passes on his knowledge to another dog. This is what Rufus did to his younger brother Jet.
"Jet — sit!" the woman instructed Jet. Realizing that Jet was being commanded to sit down, Rufus puts his paw on Jet's back, as if to say "this is how to sit down, little buddy."
"Isn't that crazy?" the woman, amazed, told the guy holding the camera.
(Image Credit: The Dodo)
Source: neatorama