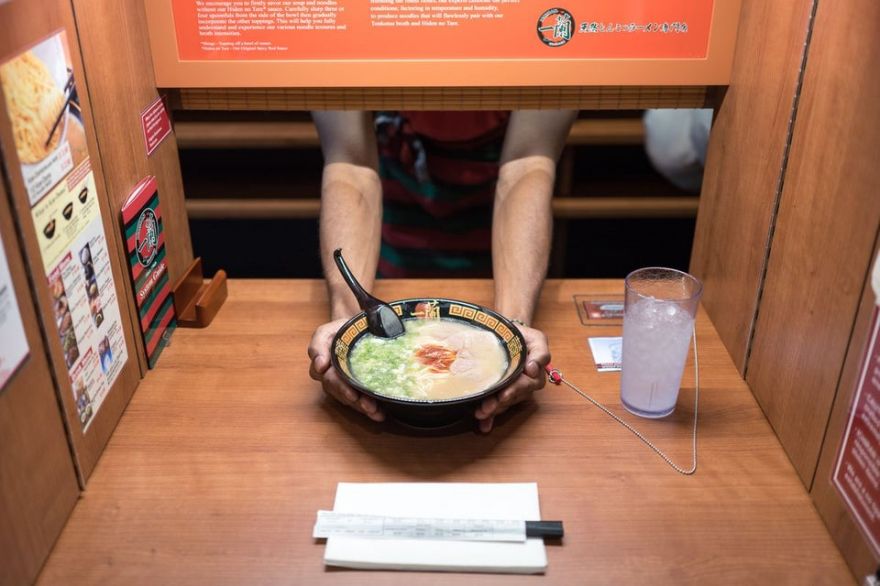 If you prefer to have the minimal amount of social interaction whenordering and eating your food at a restaurant, this Japanese restaurant might just suit your fancy!
Reddit user yudoit shared this tidbit of information on the website – and the Internet took the opportunity to share their own takes (and experiences with this restaurant in the spotlight). The mentioned restaurant is Ichiran Ramen, where, as another reddit user triceratopshunter shared on the thread- one can order from a vending machine and then get seated in a row of booths. Your order of piping hot bowl of ramen is then handed out in front of you with minimal human contact.
Now that's a great way to avoid embarrassing yourself trying to order a bowl of ramen – provided of course, that you're in Japan. Whether you want to avoid interactions or not, this unique restaurant can be one of your next places to try out!
image credit: yudoit via Reddit
Source: neatorama