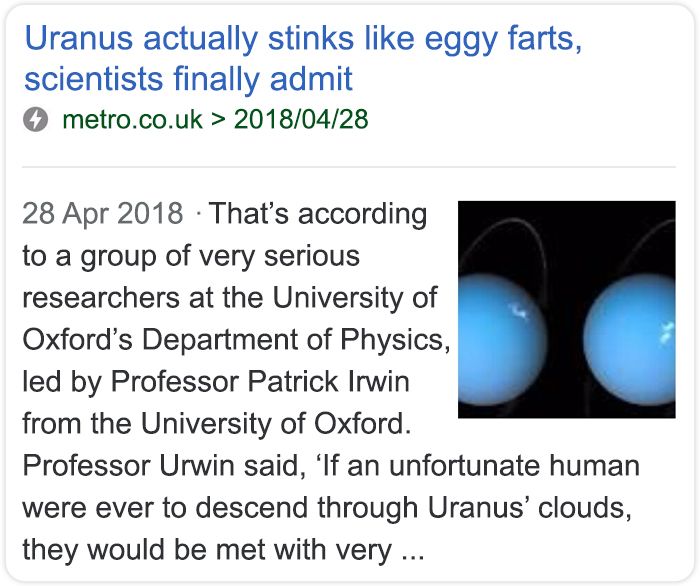 Some people are worth appreciating and Mr Rob Waugh is definitely such a person. After all, he took the burden of uncovering Uranus and its mystery to the world.
Everyone wanted to know more about this magical place that was named by the Latin word meaning 'heaven'. But some people are more keen to learn about Uranus than the others. For example, a freelance journalist named Rob Waugh got so invested in Uranus, he became an actual expert in writing articles about it.
We have to give Kudos to this guy for being able to create a career out of his love for Uranus. Read more of his hilarious headlines at Bored Panda.
Image Credit: Bored Panda
Source: neatorama