Interesting Times Gang, a Stockholm-based creative studio, was recently commissioned by two-star Michelin chefs Niclas Jönsson and Daniel Höglander to design a chair for the chefs' new sushi restaurant concept, Black Milk Sushi. The ask was to design a chair that's never been done before, and so, the Kelp Chair was born. Inspired by the lines and silhouettes found in ocean vegetation, the chair is 3D printed with a material made from recycled fishing nets mixed with wood fiber.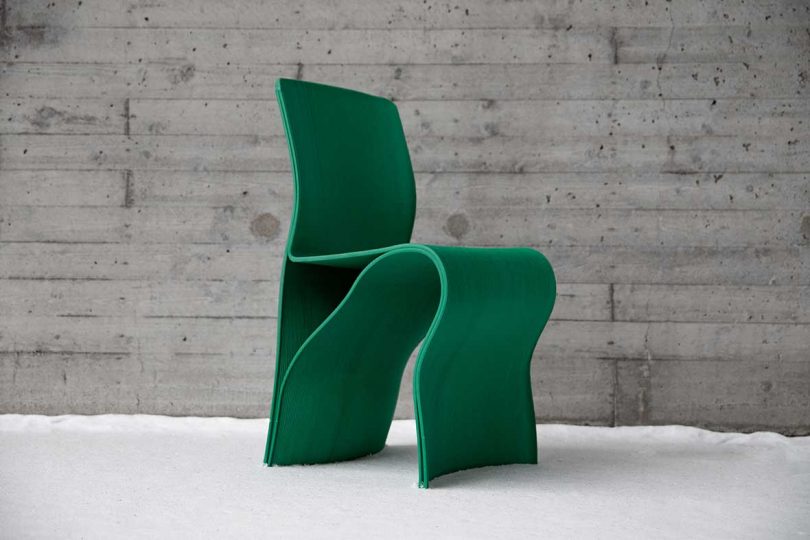 The Kelp Chair is designed to be sustainable and eco-friendly. Discarded nets wreak havoc on our marine ecosystems and kelp forests are being eradicated instead of protected for the fact that kelp removes as much CO2 from the atmosphere as 20 hectares of trees. Instead of ending up in the depths of the Baltic Sea, the nets are upcycled into this innovative material. When the chairs reach their end-of-life, they can be ground down to create new-biomaterials to be reused again, resulting in a closed design loop that betters the planet.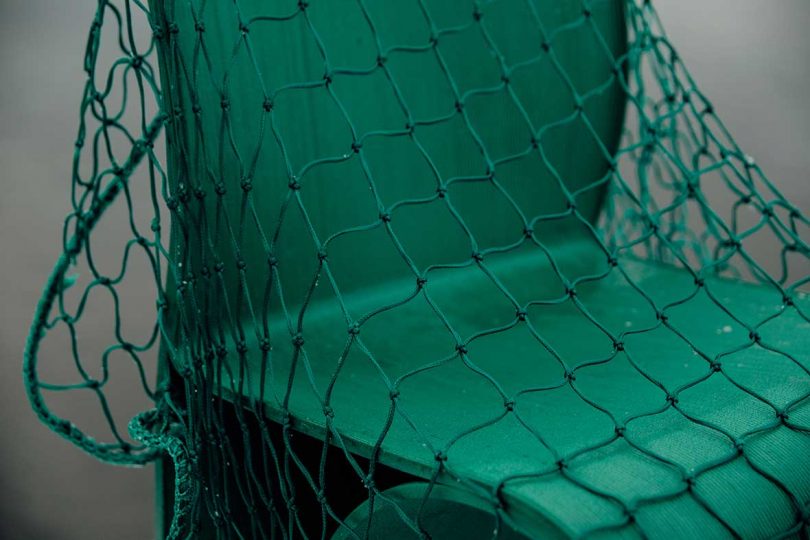 To learn more about the Kelp Chair, head to itg.studio.
Source: design-milk