From fermentation sculptures, virtual reality dining, and nomadic furniture, MOLD Magazine wants to be the first print publication about the future of food. As an intersection of science, food, and culture from a design angle, MOLD incorporates visual arts and artist collaboration into their ethos.
"We're so used to seeing food presented in a way that is solely about consumption but now it's more important than ever to understand the broader context for how, what, and why we eat the way we do today. With the UN predicting a food crisis by the year 2030, we all need to see food as a space for critique, provocation, and social justice and art can help us engage with these big questions," founder and design editor LinYee Yuan tells Creators.
The launch of the magazine is currently being crowdfunded on Kickstarter through the end of March.The debut issue of the glossy magazine will be dedicated to Designing for the Human Microbiome, with about 100 pages featuring everything from sewer robots to Japanese toilets, synthetic biology to fungal futures. The issue is being designed by Eric Hu and Matt Tsang, who have created a unique type treatment and system to showcase new ideas. With contributions from artists Jon Santos, Christina Agapakis, and Laila Gohar and product designers like YiWen Tseng, the magazine promises to be a holistic outpour of design ingenuity and mental superfood for contemplating our future.
MOLD has existed as an online publication and Instagram account for more three years yet Yuan says that food design is still largely understood. She says, "Publishing a print magazine allows people to engage with a single facet of food design through each issue in a way that has meaning. The art directors working on the debut issue are passionate about design and print and I'm so excited about the way that their design is communicating difficult topics like synthetic biology or food security to an entirely new audience of global citizens."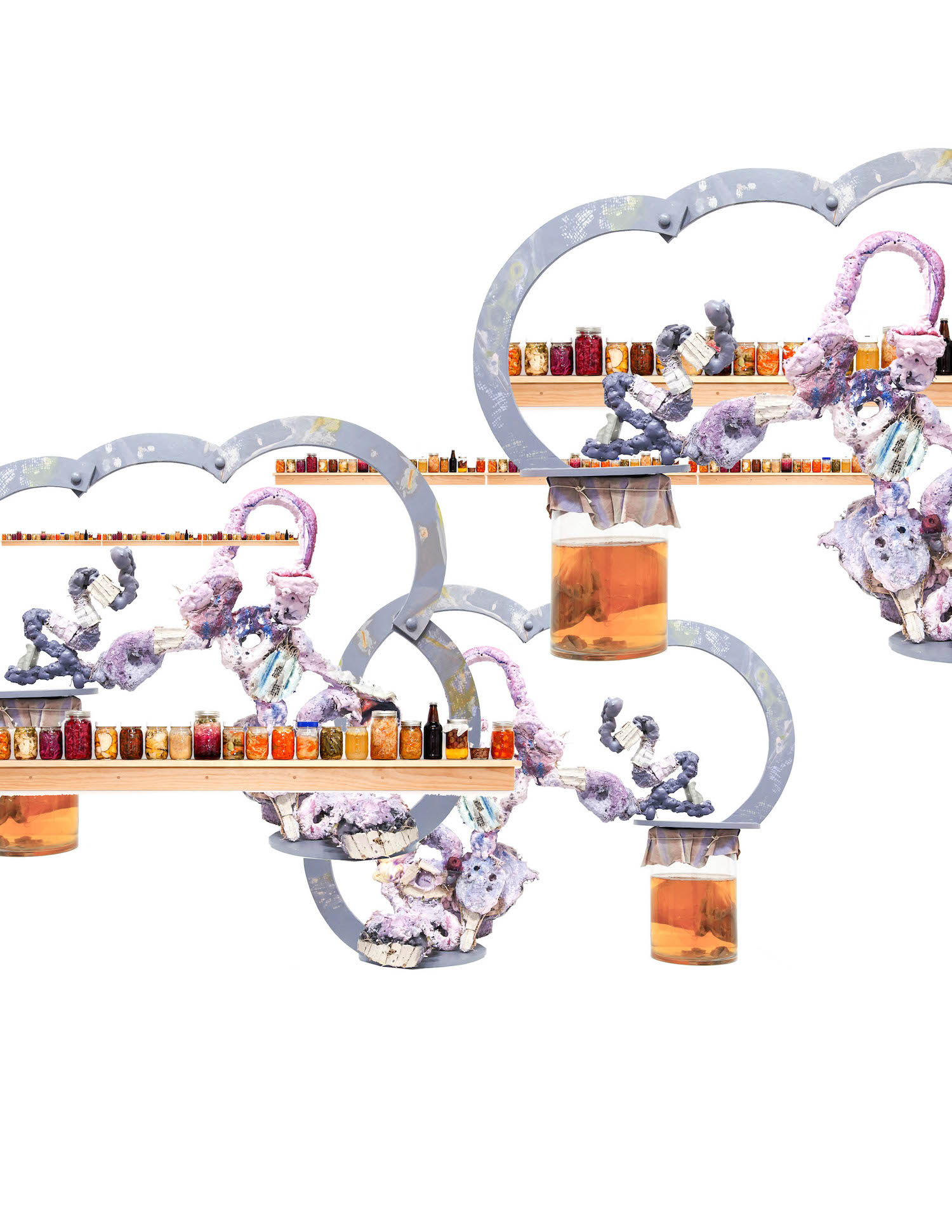 MOLD Magazine wants to break the *ahem* mould on what a conversation about food can look like and incorporate. Yuan wants to, quite literally, give us something to chew on for a while. She says, "In the time of slow food, we need slow media! The way we read physical media is completely different than the way we consume digital media."
To contribute to the MOLD Magazine Kickstarter, click here. Click here to learn more about MOLD. 
Related:
8 Food Artists Who Are Killing It on Instagram
Here's How Designers Cut a Grid of Perfectly Isometric Food Cubes
Oatmeal Artist Recreates World-Famous Paintings
Source: vice.com