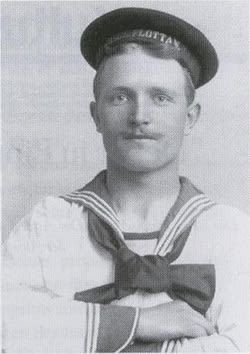 No, it's not like the cannibal show you see on TV. Carl Emil Pettersson, an average Swedish sailor, was shipwrecked and washed ashore on an island called Tabar (now part of New Guinea's New Ireland province) in 1906. Upon waking up on the shore, he and other survivors were met by a group of hostile cannibals. Don't worry, Pettersson didn't end up becoming dinner, as Cracked detailed:
They took him to meet the ruler of the island, King Lamry, and when Carl was asked to justify his existence, he said that he had plenty to offer. He could bring Tabar great wealth, he said, if they just gave him a chance. He had some knowledge from his education in Sweden that could be of use to them. Carl wasn't able to, say, wire a working phone network for the island, or build a steam engine from scratch. But he did know a thing or two about orchards. So he dug up and moved some palm trees in a way that produced a lovely bunch of coconuts.
Promise delivered! This went a long way toward pleasing King Lamry, and also toward earning the favor of the king's daughter, Princess Singdo. She and Carl fell in love. A few years after he'd arrived on the island as a Grubhub delivery, Carl and Princess Singdo got married and had nine children. When Lamry died, Carl Pettersson became King Carl. His subjects gave him the nickname "Strong Charley," and he made good on his promise to bring wealth to Tabar again, after discovering a gold deposit on the nearby island of Simberi.
Image via Cracked
Source: neatorama