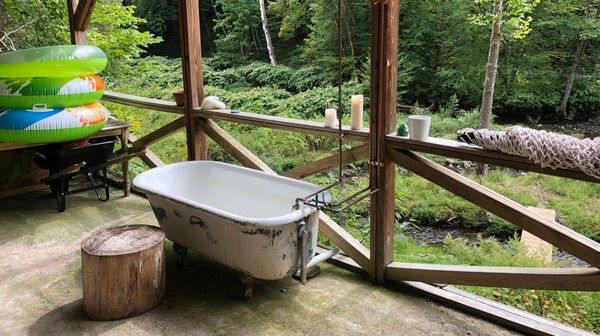 Fredrick Joseph, a former national surrogate for Elizabeth Warren and Bernie Sanders, accused the owner of an Airbnb of having satanic objects. The marketing CEO released a long Twitter thread where he claimed that the Airbnb he stayed in was full of "seemingly satanic items and stuff for witchcraft rituals." Vice reached out to the host of the Airbnb and the Church of Satan for their thoughts on the matter:
the host was able to take us on a walkthrough of the house and show convincingly that many of the alleged markers of "Satanic" activity are art books and kitschy objects. Joseph also claimed the house's basement had "ritualistic markings" on the floor, which, from our viewing, is flatly untrue. They looked like paint smudges.
"They [the items] are not Satanic," the host, whose name is Alex, told Motherboard on a video call from the house. "They're kitsch. None of it is occult. You can get this stuff at a bodega."
The Church of Satan, one of two prominent global Satanic organizations based in the United States, responded to Joseph on Twitter, writing, "The photos in this thread depict thrift store curiosities & hot topic kitsch, not evidence of satanic rituals. Sounds like you have an over active imagination and can't tell the difference between supernatural horror movies and reality." (Joseph did not respond.) The Satanic Temple—a group distinct from, and which has long feuded with, the Church of Satan—has a Baphomet statue at its headquarters, and garnered a great deal of news coverage for trying to place Baphomet statutes alongside Christian monuments at state capitol buildings across the country, to make a point about religious plurality in America.
image via Vice
Source: neatorama