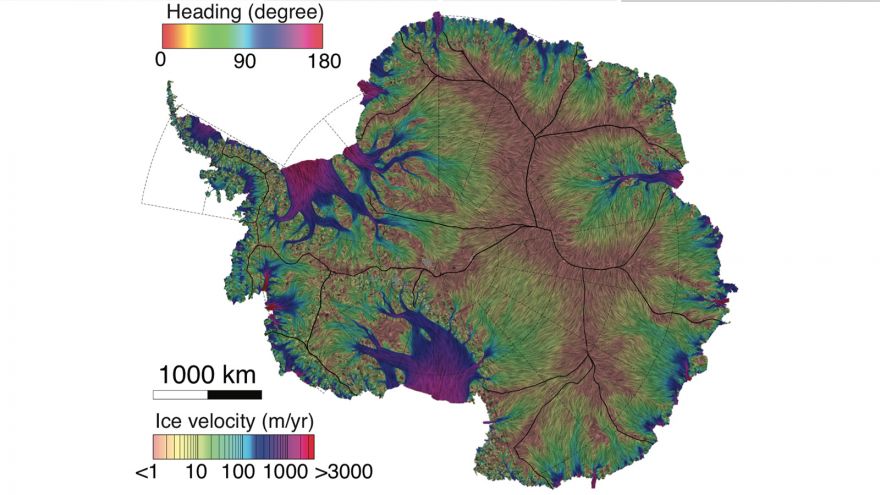 A new map created by NASA's Jet Propulsion Laboratory in collaboration with the University of California Irvine shows the speed at which ice in Antarctica flows and to which direction it goes.
This new NASA/UC Irvine map of ice velocity in Antarctica is 10 times more accurate than any previous map and shows flows over 80% of the continent, where older maps showed about 20%. Colored lines indicate direction of flow; background colors show speed.
All earlier maps of glacier flow speeds have estimated the speeds largely by tracking the movement of visible features like patches of dirt on the ice surface, but these new maps rely mainly on observations that use a technique called synthetic aperture radar interferometry, which is much more sensitive to the motion of the ice itself.
With this new map, we will be able to predict sea level rise in years to come and which parts of the world will be most affected. The glacial sheets in the Antarctic region continue to melt and it won't be too long before sea levels invade land.
At the very least, this new map could help us track the direction of the glacier flows so that we can prepare for the worst. Of course, it isn't too difficult to see which regions will bear the brunt of climate change but there's still time and hopefully, things get better.
(Image credit: University of California Irvine/Jeremie Mouginot)
Source: neatorama