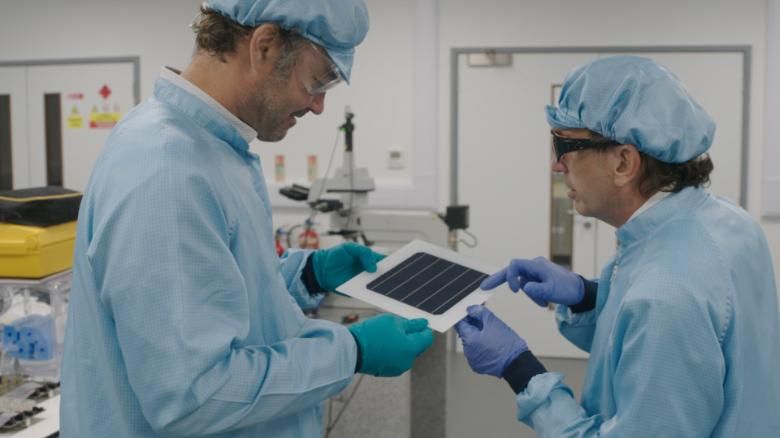 Solar cells have greatly improved over the years. Back in the 1950s, solar cells converted only 6% of sunlight into electricity. Today, solar cells can now convert up to 22% of sunlight into electricity. Unfortunately, the efficiency of today's silicon-based solar cells are nearly maxed out. However, this doesn't mean that we can no longer improve our solar cells. Enter perovskite.
A group of materials called perovskites are being used to create the next generation of solar panels, which could eventually be twice as efficient as current models, and flexible enough to wrap around entire buildings.
[…]
Researchers at Oxford PV, a company spun out of the University of Oxford, made a major breakthrough in 2018. By coating silicon with perovskite they achieved 28% efficiency. The company believes it can eventually reach 40%, or higher.
Improved solar cell efficiency will enable installations to pump out more power with fewer panels, reducing costs, and the amount of land, labor and equipment needed to operate them.
Learn more about perovskite over at CNN.
(Image Credit: CNN)
Source: neatorama