There are times when you don't need to make your child hold the real thing for him or her to understand how you use the object. Sometimes, a creative approach, and a child's highly imaginative mind, is enough. It has many benefits, too. Not only do you put your child away from harm and the danger of breaking the real thing; you also give him or her a toy to play with.
Sydney Piercey recycles and repurposes her excess cardboard into delightful replicas of everyday items for her children to enjoy. Starting as a few projects (a quarantine hobby) for the amusement of kids in her neighborhood, it soon shifted as Piercey's young daughter drew interest in the creations as well. Piercey' love of creativity and engineering kicked in further as she started brainstorming different types of items to construct and materials to use.
"We buy dog food, beer, baby wipes and the like in bulk, and these boxes turned inside out become perfect for creating appliances out of," Piercey tells My Modern Met. The pieces not only afford her with ample opportunities to continue in a day to day practice of sustainability—something that she's committed to—but also adds an entertaining spin on early childhood education.
Check out Piercey's creations over at My Modern Met.
(Image Credit: My Modern Met)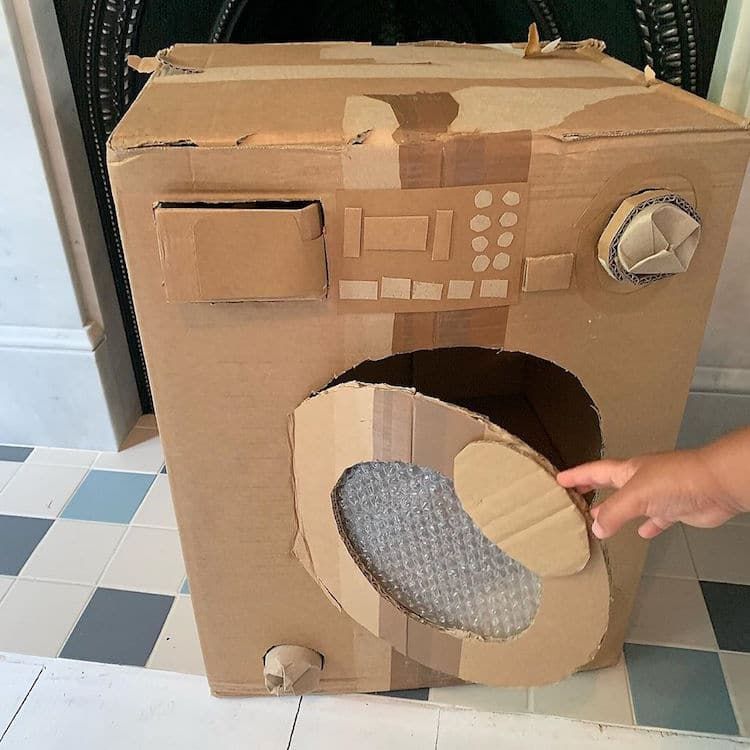 Source: neatorama