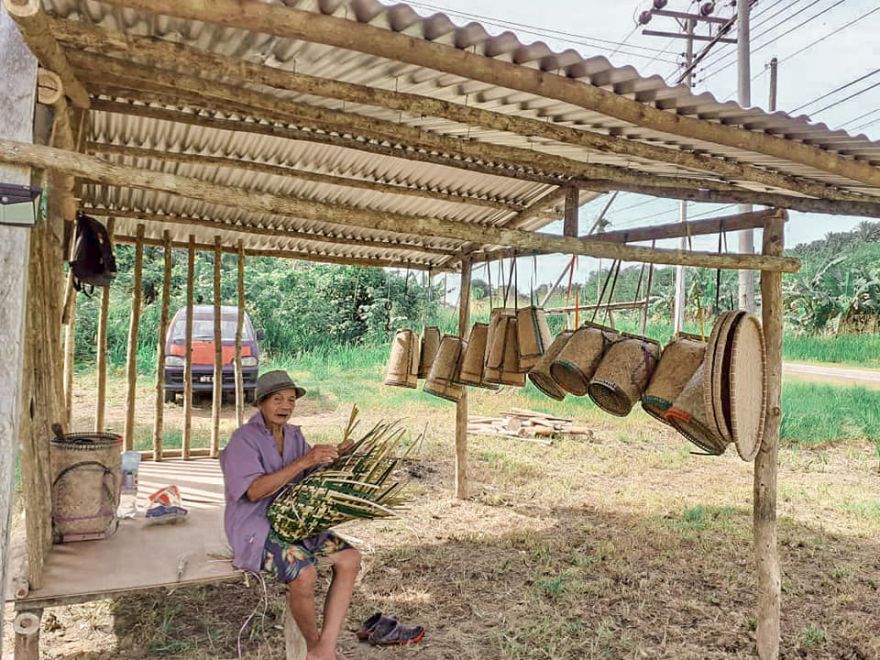 Weaving is a skill best pursued by the brave, the patient, and the cunning. It is not something that can be learned easily. Not to mention that your creations take a few days before you can see them in their full glory. Yet, of all the activities he could have taken up as a hobby, 86-year-old Mongijal took basket weaving as his hobby to spend the days with during the first implementation of Malaysia's Movement Control Order (MCO) early in 2020.
But as time passed by, his casual pastime turned into a collection of well-over 30 baskets. And so, he turned it into a small business.
So, on May 22, Mongijal's daughter Nancy promoted his baskets at Facebook. On the first day of Mongijal's business, he was able to sell two baskets. Nancy was happy that her post reached some customers, but it seems she got more than that, as the post became viral, and there became a high demand on the baskets. However…
Nancy advised customers to show up to the hut in-person if they want to purchase a basket.
"We can't deliver at the moment. If you want it, just come to the stall and you'll get it. The stall will only open if there is stock," Nancy wrote, adding that she wanted to save her father the physical effort of delivering the baskets himself.
Needless to say, producing a multipurpose carry-all basket alone is not an easy task because it takes two to three days to complete. Bamboos known as 'Poring' or 'Tivung' in Rungus, have to be sourced from a nearby forest, while the rest depends entirely on talented hands and patience.
When Nancy first posted the photos, nearby villagers wound up visiting Mongijal's hut and purchased a lot of his baskets. Others even placed advanced orders, too.
On the next day, on May 23, it is said that Mongjial woke up in early in the morning and excitedly waited for his customers.
Very wholesome.
(Image Credit: Nancy Fuh/ Mashable)
Source: neatorama