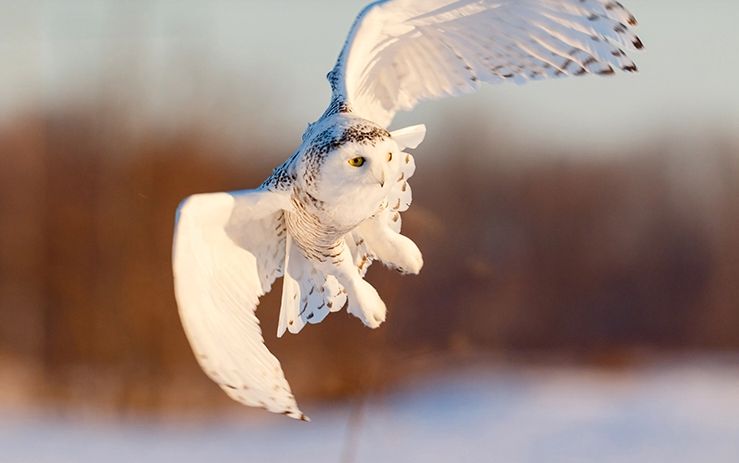 Avian enthusiasts were excited to hear that a magnificent snowy owl has visited Central Park in Manhattan. Spectators flocked to the park to catch a glimpse of a rare bird that has not been seen in the area since 1890. This is because snowy owls prefer colder and more rural environments, such as upstate New York and Long Island, as My Modern Met details:
Thanks to a long history of birding in Central Park, records of avian encounters could be consulted to date the last known sighting to 130 years ago exactly. Supposedly, 1890 was a banner year for sightings of this member of the raptor family all along the east coast.
Experts identified the snowy owl as a young female based on her black markings. The species hunts small rodents, but can also prey on larger mammals such as rabbits. Although the young owl appears to have just stayed briefly in the park, she was never lacking for company. Excited New Yorkers observed her from a distance, kept back by the winter fencing around the baseball field. According to the The New York Times, the Parks Department only had to interfere once to prevent the owl being disrupted.
The elegant owl had no such luck with her fellow birds. A territorial red-tailed hawk flew close to attempt to chase off the arctic intruder, but her feathers were only a little bit ruffled. She had to flap her wings to shoo away a group of crows who similarly took exception with her presence. Raptors such as snowy owls sometimes hunt crows, leading to a natural animosity.
Image via My Modern Met
Source: neatorama