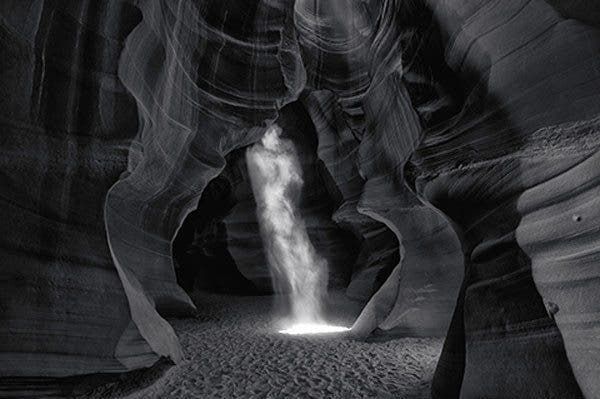 Between you and me, I wouldn't shell out a whopping $6.5 million for a photo. Then again, I'm also not rich enough to pay that amount of money for a single photo. Photographer Peter Lik's photo, called "Phantom," holds the record for the most expensive photo sold. The Phoblographer details on the very expensive purchase:
"The purchase also included Lik's masterworks "Illusion" for $2.4 million and "Eternal Moods" for $1.1 million. With this $10 million sale, Lik now holds four of the top 20 spots for most expensive photographs ever sold. He already has a position in the ranking with a previous $1 million sale of famed image, "One."
$10,000,000. So why so much money? Peter is well known for his landscape photography and his color work. To see landscape and black and white together is very rare. Combine that with the very ghost-like look due to dust and the little sliver and light, and you've got yourself a winner. Technically, this is a very tough image to accomplish because of the high amounts of contrast. According to Lik's news post today, it was shot in the Southwest part of the United States.
Image via The Phoblographer
Source: neatorama