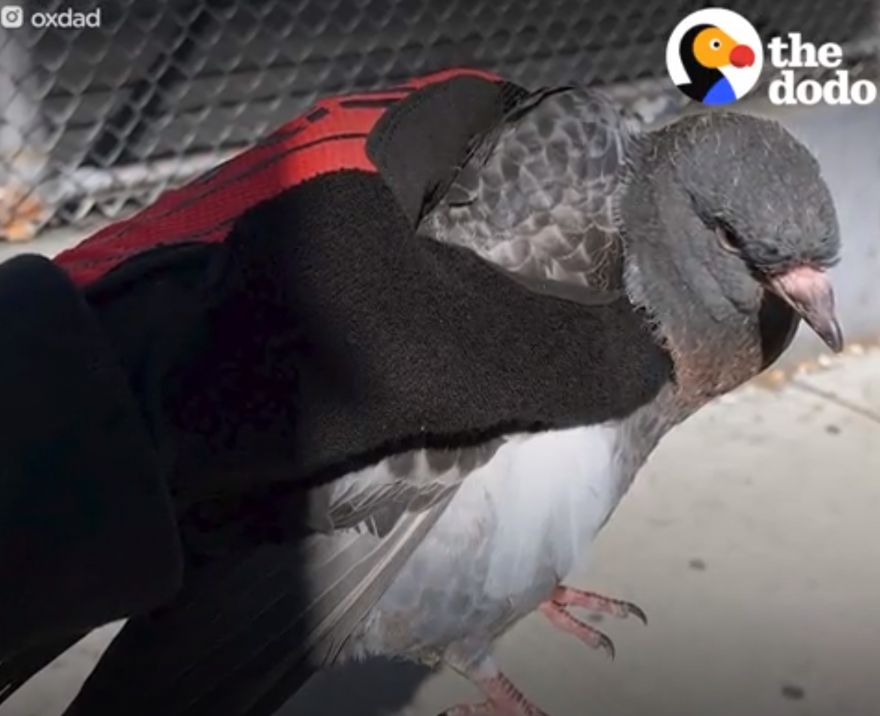 When Rick Van Benschoten (@oxdad) saw this young pigeon lying down on a street in lower Manhattan as he was riding his bike, he immediately checked to see what was going on with the bird. Upon picking the pigeon up, the pigeon did not respond. Rick knew that it was in a bad state, and he immediately took action.
"I've rehabbed pigeons before, and I didn't know if he just needed rest, or if he needed medical care,' said Rick as he narrated the video. "So I packed him up and off we went." Thankfully, the pigeon just needed rest and was hungry, and so Rick fed him and took care of him at his home. And there, the pigeon regained his strength, and learned to fly once again.
Watch the video over at The Dodo to find out more about this wholesome story.
(Image Credit: Sean Grossman/ The Dodo)
Source: neatorama