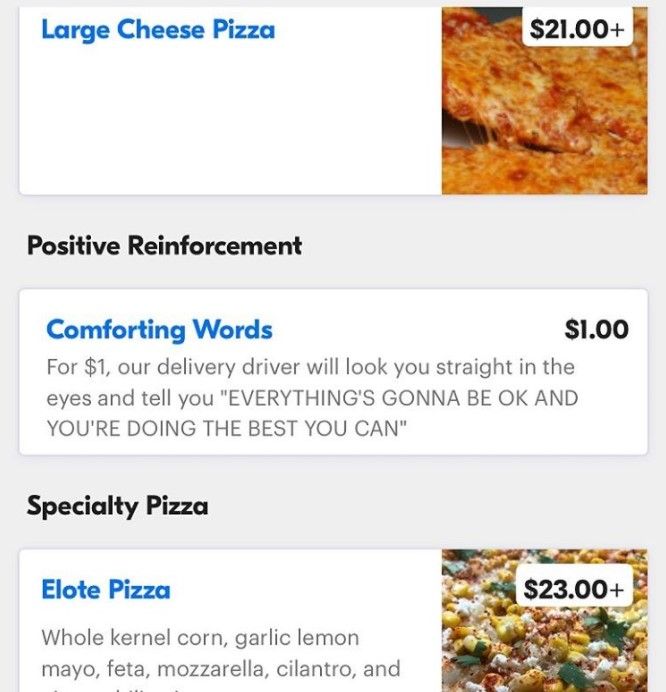 Because in this time of uncertainty and worry, some pizza and a few comforting words would certainly do great things and help us cope up with the times. But of course, it comes with a cost, but it's very affordable.
The legendary pizza joint Vinnie's Pizzeria is offering something new in their menu. Aside from the pizza that they will deliver at your doorstep, you can also hear some comforting words from their delivery driver for an additional dollar.
Sounds like money well spent.
Well, what do you think?
Via Laughing Squid
(Image Credit: vinniesbrooklyn/ Instagram/ Laughing Squid)
Source: neatorama