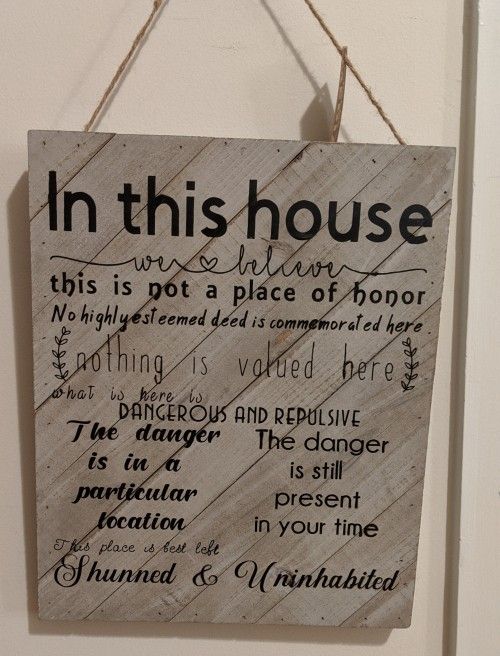 Many homes have some kind of work of art that consists of only a piece of pleasant text, like "Live, Laugh, Love." But look closer… this is not that at all.
When burying nuclear waste, scientists must consider the possibility that future civilizations may uncover it. A lot of thought went into how to warn those future people about the dangers, which you can read about in the previous Neatorama post Ray Cats, Artificial Moons and the Atomic Priesthood. For civilizations still able to read English, a report from Sandia Laboratories offered this suggestion:
   This place is a message… and part of a system of messages… pay attention to it!

    Sending this message was important to us. We considered ourselves to be a powerful culture.

    This place is not a place of honor… no highly esteemed deed is commemorated here… nothing valued is here.

    What is here was dangerous and repulsive to us. This message is a warning about danger.

    The danger is in a particular location… it increases towards a center… the center of danger is here… of a particular size and shape, and below us.

    The danger is still present, in your time, as it was in ours.

    The danger is to the body, and it can kill.

    The form of the danger is an emanation of energy.

    The danger is unleashed only if you substantially disturb this place physically. This place is best shunned and left uninhabited.
Is that ominous or what? Boy Toy Wonder made this decorative sign, or at least found it. Nuclear engineer Katie Mummah was excited to find it, since she thought she'd have to make her own. There are others almost like it, some you can even buy.  -via Boing Boing
Source: neatorama