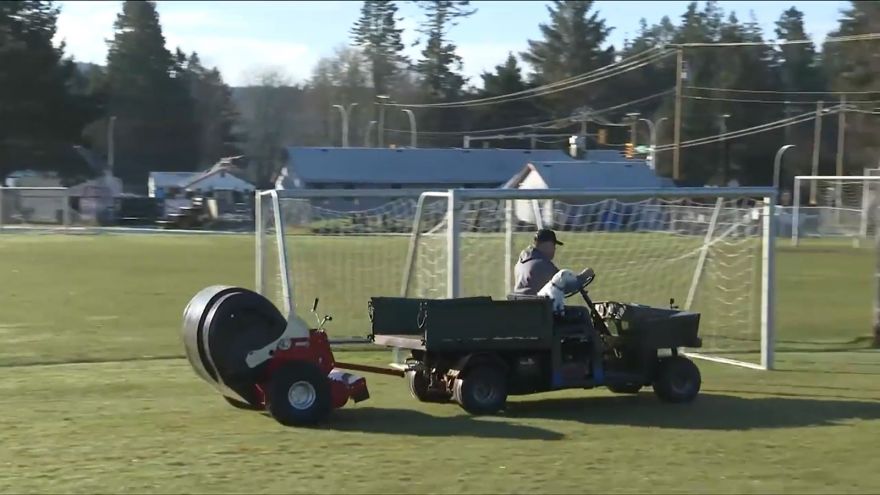 Mike Hicks is a humble man, despite his noble work. His mission in life to purge his community of the scourge of goose poop.
Hicks lives on the southern tip of Vancouver Island–a land blighted with nearly infinite Canada Geese. They defecate everywhere, much to the annoyance of the human residents.
He convinced the local government to fund the purchase of a curious machine that scoops up goose droppings at phenomenal rates of speed and accuracy. Chek News reports:
Once attached to a vehicle, the machine's wheels drive brushes which flicks the excrement into a catcher. Hicks has been testing out the machine in Sooke, unloading the droppings on the side of the field. He says they can be used for compost, or even sold for charity. […]
The device has even earned him a new nickname around Sooke.
"Instead of the King of Pop they're calling me the King of Poop…the Michael Jackson of goose poop," he says.
-via Dave Barry | Image: Chek News
Source: neatorama