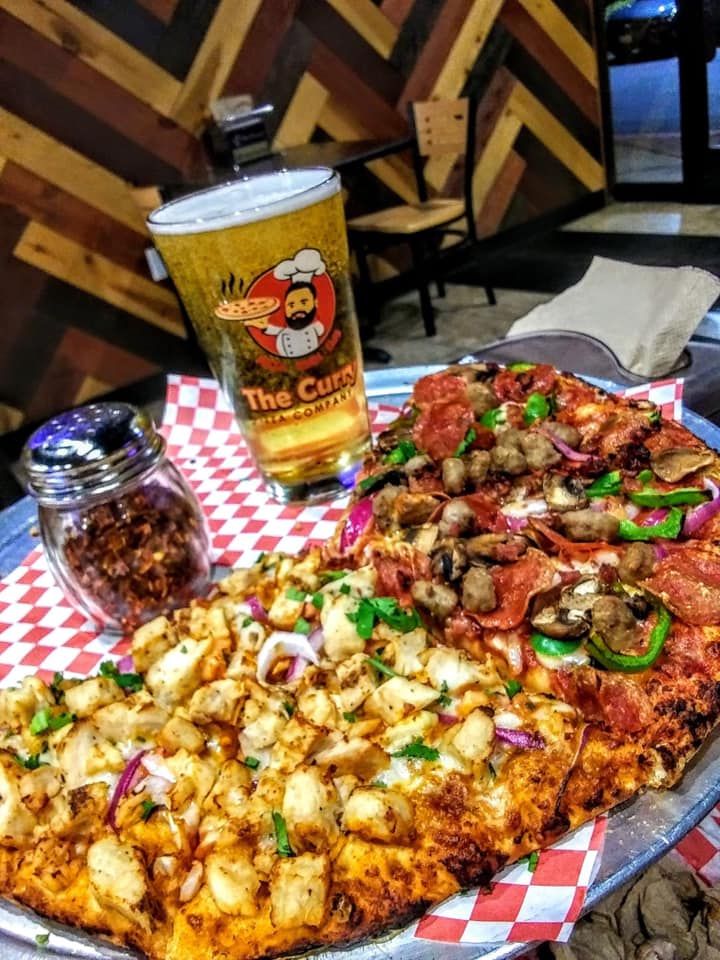 Most people, especially the young generation of today, cannot part ways with their smartphones for some reason. These people suffer from cellphone addiction, colloquially known as "nomophobia" (fear of not having a mobile phone). According to Gifographics, 85% of smartphone users would check their device while talking to friends and family. This restaurant aims to at least lessen the people's interaction with their phones.
Curry Pizza Company, a pizza place in Fresno, California, is offering customers a "Talk to Each Other Discount", which requires customers to agree to have their smartphones locked up while they are in the restaurant and simply talk to each other during their meal. The discount is only applicable to groups of four people or more, all of whom must be carrying a working smartphone. If they qualify for the offer, diners will receive a free large pizza that they can enjoy on their next visit, or, if they're in a giving mood, donate to the homeless in downtown Fresno.
"Our goal is to get families/friends to stop using their phones while eating and talk to each other and communicate more," a Curry Pizza Company announcement on Facebook states. "If you like you may receive a free large (per group) on your next visit (must be at least 24 hours) or you can donate your free large pizza to the needy. We donate pizzas to the homeless in downtown Fresno every month, so we would add your donated pizza along with the many others or you could do it yourself."
Co-owner Varinder Malhi told FOX News that he was inspired to implement the discount by his own phone usage. Wanting to seat a good example for his children, he decided to only use his phone at home for emergencies and, after experiencing the benefits of a smartphone break, he wanted to incentivize others to try it as well.
Are you up for the offer?
(Image Credit: The Curry Pizza Company/ Facebook)
Source: neatorama