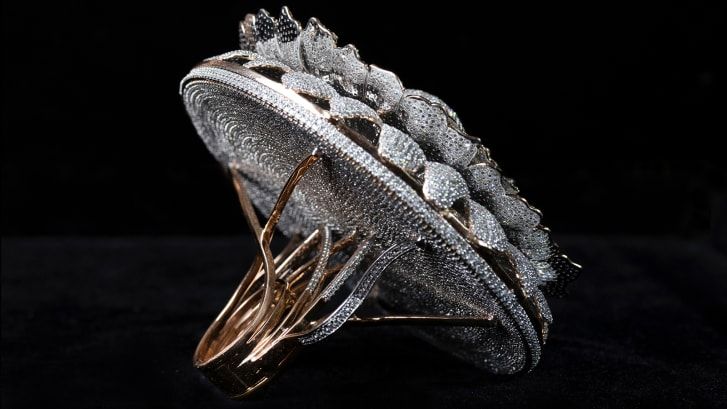 The Marigold, or 'the ring of prosperity', is a circular band with a floral design. What's special about the Marigold is that it holds 12,638 diamonds with a total weight of more than 38 carats. Created by Harshit Bansal from Renani Jewels in India, the jewelry breaks the Guinness World Record for highest number of diamonds in a ring, as CNN details: 
The previous record — 7,801 diamonds in a ring — was also set in India by the Hyderabad-based jeweler Hallmark Jewellers.
Bansal told Guinness that he was first was inspired to break the diamond-studded record in 2018, while studying jewelry design in Surat, India. Two years later, his company completed the ring design on November 30, 2020.
Image via CNN 
Source: neatorama