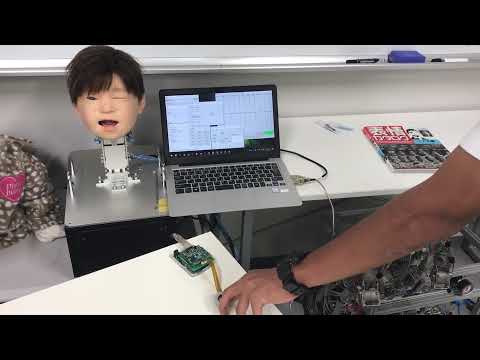 While this hyper-realistic head might look spooky at first glance, it actually is spookier when you find out that it moves. This robot, named "Afetto", developed by scientists from Osaka University, can respond to your touch by smiling, grimacing, or frowning. What's more, it can "feel pain" when an electric charge is applied to its skin. This was made…
… in hopes to teach empathy to artificial intelligence.
[…]
To create Affetto, researchers identified 116 different facial points, and analysed the mechanisms needed to create distinctive expressions. Now they want to enable it to process pain. Lead researcher professor Minoru Asada, who is also president of the Robotics Society of Japan, hopes that as a result, machines might have the ability to feel empathy and morality.
This gives me the creeps.
(Image Credit: Hisashi Ishihara/ YouTube)
Source: neatorama