This is Golfi. As you can see, it is a robot, and as you can infer from its name, it is something related to golf. Golfi is, indeed, a robot designed for golf. Well, currently, only for mini-golf.
From its features, like its wheels and the putter that sticks out from its side, one could tell that this robot is made to try and putt a golf ball into a golf hole. So, can it putt? The answer is yes. Yes, it can. And like a professional, even.
With a Microsoft Kinect 3D camera, Golfi can create a depth map of the putting field. This depth map is then sent to a physics-based model. The model then calculates the factors involved in the swing, such as the turf's rolling resistance, the ball's weight, and its initial velocity. Based on the calculations, some 3,000 random shots are then simulated. These make Golfi swing like a professional golfer.
(Image Credit: IEEE Spectrum/ YouTube)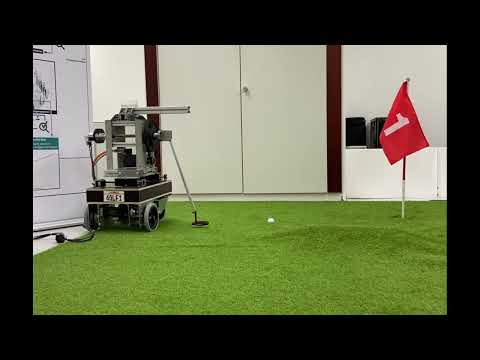 Source: neatorama