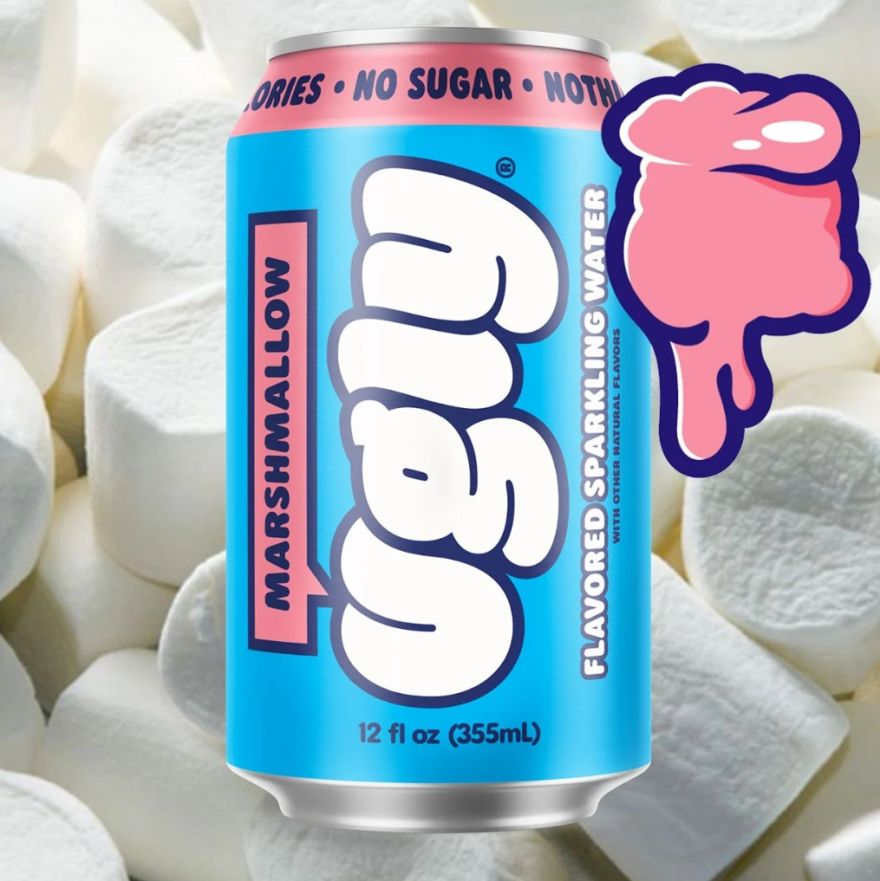 Strawberry, lime, lemon, and cherry are the usual flavors that sparkling water products have. Ugly Drinks, however, want their drink to deviate from this common line of flavors, and so they created this sparkling water that tastes like marshmallow. This marshmallow-flavored drink is part of Ugly Drinks's limited-edition flavors which include Cherry Cola and Sour Apple.
If you want to try some marshmallow sparkling water, you can pick up a 12-pack here. With a price of $2.50 a can, you're looking to gamble 30 bucks on something you may or may not enjoy after the first few sips.
Would you drink this? Why or why not?
(Image Credit: Ugly Drinks/ Technabob)
Source: neatorama