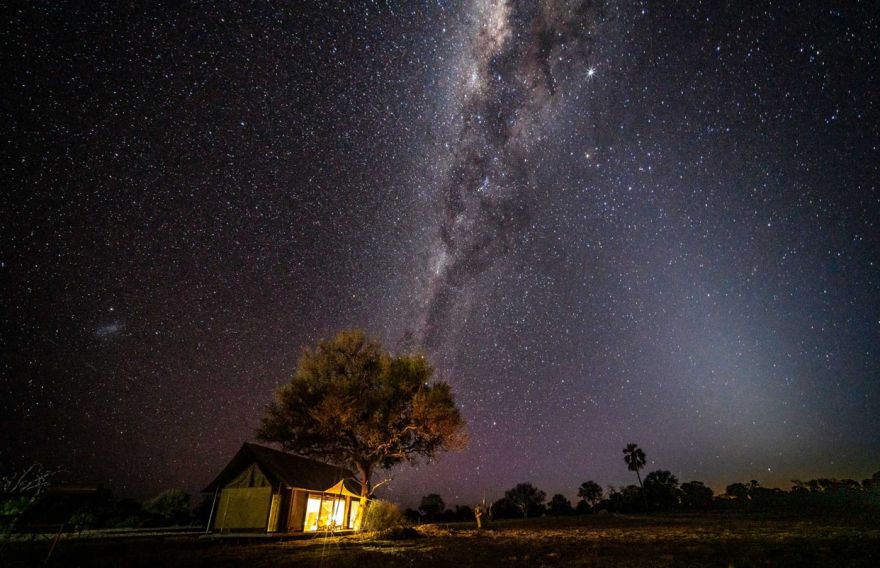 We really can't get out of our homes right now, but who can stop us from daydreaming or planning our future trips? If you're looking for more places to put on your itinerary list, this Star Bed in Zimbabwe might catch your interest! Wilderness Safaris's Star Bed overlooks a productive area for wildlife activity, as Travel and Leisure detailed:
"Linkwasha's new Star Bed is positioned right in the middle of the action where the animals come to drink at Scott's Pan and is a wonderful addition to our Hwange offering," Wilderness Safaris Zimbabwe Managing Director, Ron Goatley, shared in a statement. "In the dry season, the magical elephant experience will be taking place all night long, in front of and all around the Star Bed — offering a life-changing experience for our guests who want an authentic wildlife adventure."
The star bed sits out on a wooden platform, covered in a protective mosquito net, and not much else. But, its minimal design is ideal, as the true star of the show is the epic view.
image via Travel and Leisure
Source: neatorama