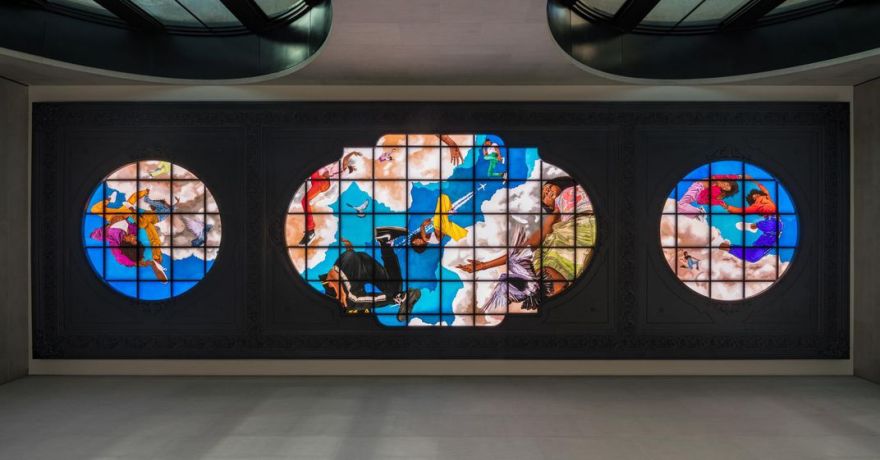 Hey, this could let New York City commuters forget about the rats and the dark tunnels on the station. The Moynihan Train Hall will now welcome incoming passengers from the train, with its 92-foot-high ceilings and art installations by Kehinde Wiley, Stan Douglas, and creative duo Michael Elmgreen and Ingar Dragset. The area will surely be a good waiting spot and a great photo-op location:
"Is it grand? Yes. Is it bold? Yes, because that is the spirit of New York and that is the statement we want to make to our visitors, to our children and to future generations," says Governor Andrew Cuomo, who unveiled the space Wednesday, in a statement. "As dark as 2020 has been, this new hall will bring the light, literally and figuratively, for everyone who visits this great city."
Speaking with the New York Times' Dionne Searcey, Wiley, who is perhaps best known for his presidential portrait of Barack Obama, describes the inspiration behind his contribution to the hall: Go, a hand-painted, stained-glass ceiling triptych that depicts young, black New Yorkers break dancing.
Image via the Smithsonian
Source: neatorama