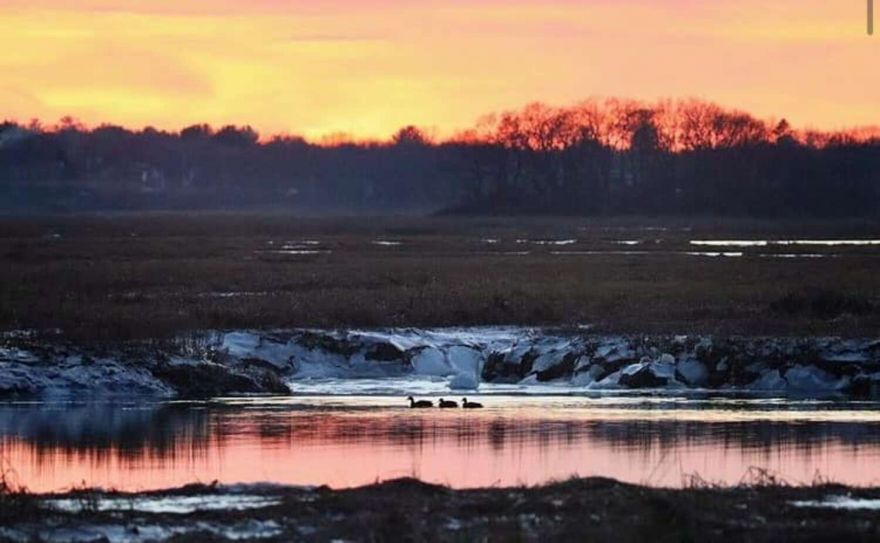 From Supa Fluffy, our new amazing animals and cute pets blog:
🦆 Photographer Rhys McKinnon snapped this beautiful photo of three ducks at Parker River National Wildlife Refuge on Plum Island in Massachusetts during sunset and later discovered that he had also captured a fourth hidden animal. See if you can find it before you click the link to find out where the animal was.
🦋 We know that Nova Scotia Duck Tolling Retriever are smart, outgoing and affectionate, but this one named Milo is on another level of friendliness: the dog is best friends with butterflies in his fur mom's flower garden!
Image: @rhysmckinnonphotography/IG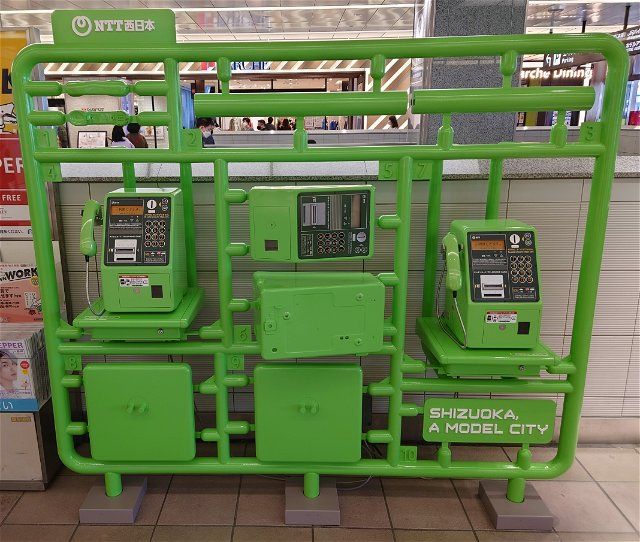 From Pop Culturista, where we showcase everything pop culture:
📞 If you love putting together plastic models from model kits as a pastime, then you should visit Shizuoka City, Japan. The "model city" – home of the famous model kit company Tamiya – has unique and functional art installations that pay homage to the toy, including a mailbox and a public payphone that look like a plastic model kit.
👠 Did you know that Queen Elizabeth II has a staff member whose job is to break in Her Majesty's new shoes by wearing them?
🎵 Brick artist Julius von Brunk has recreated the rock band Nirvana in LEGO. Smells like brick spirits!
Image: @NTTWestOfficial/Twitter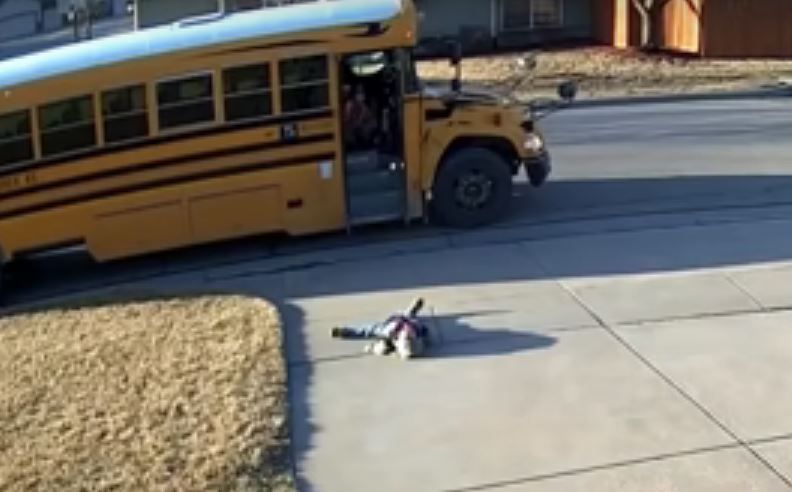 Need a little humor to pick you up today? From Laughosaurus, our new humor and odd news site:
🤣 Security camera caught this four-year-old kid from Andover, Kansas, having a particularly bad case of the Mondays.
💨 Warm front moving in from the South: Did this Louisville weatherman fart on air? Turn your volume up and brace for 100% chance of Twitter comment storm.
From Homes & Hues, our architecture and home decor blog:
🏊‍♀️ This former asylum's church was converted into a stunning indoor swimming pool. There's just something about crystal blue water and gothic arches!
🧷 Don't settle for ho-hum furniture for your nursery. Check out how this father turned an ordinary toolbox into a "Crap-On" diaper changing station.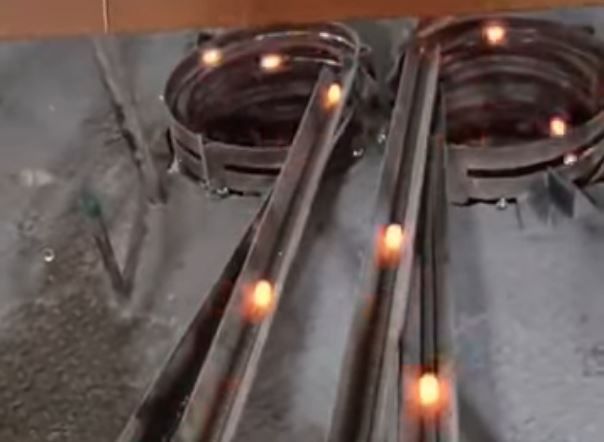 From Pictojam, our science and technology site:
🔥 Inside a marbles factory: Here's how they turn lumps of red-hot molten glass into perfectly round marbles.
🦑 A newly discovered 10-armed, 325 million-year-old squid fossil is named after President Joe Biden. Fun fact: the species is the ancestral grandfather of the "vampire squid from hell" (who says science can't make politics fun?)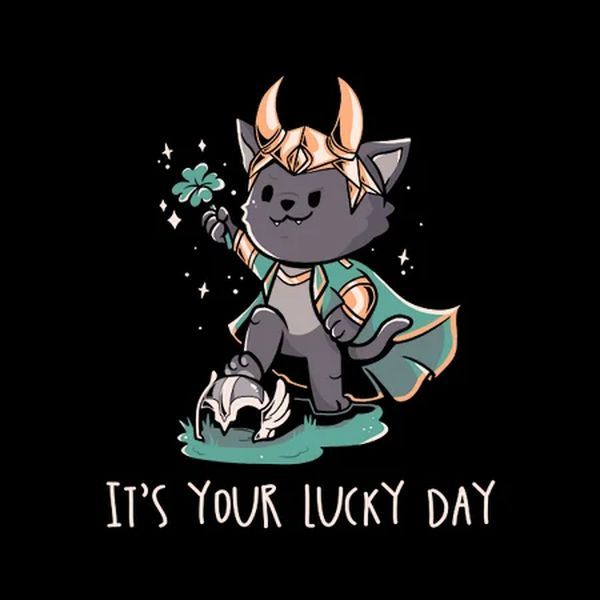 ☘️ Happy St. Patrick's Day! Here's our featured art: It's Your Lucky Day by indie artist Tobe Fonseca
Check out: St. Patrick's Day T-Shirts | New T-Shirts
Don't miss our limited time special: Save up to 20% on all T-shirts sitewide. This special ends tonight!
Source: neatorama