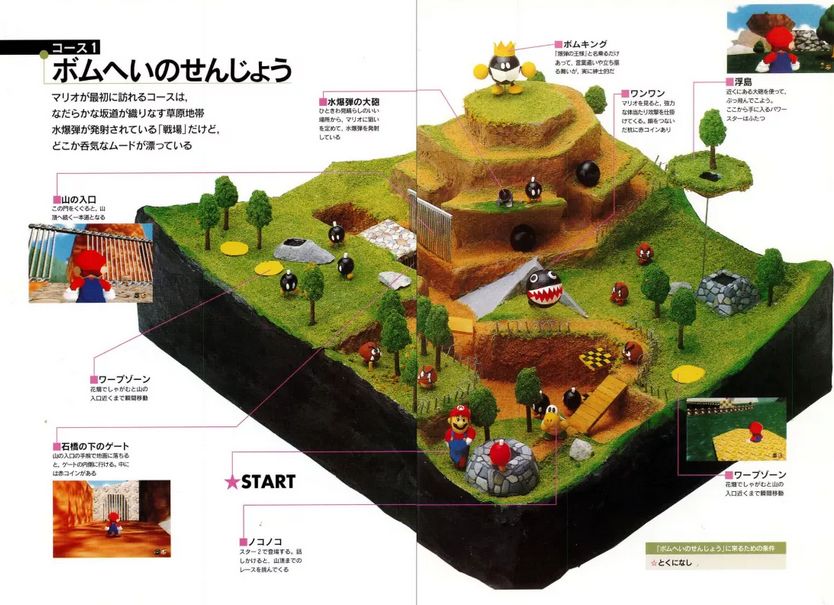 Gee, thanks a lot Nintendo!
The Super Mario 64 Complete Clear Guide is an officially-licensed guidebook released in 1996. Now a rare item [and a very expensive one to purchase should you find one], the book has a high-quality scan uploaded on the Internet Archive by a Nintendo fan at Comfort Food Video Games. Fans and enthusiasts get to see the book and be awed at the information included in the guide, from tips and tricks, to trivia about its development process, to incredible dioramas of the game's maps.
Unfortunately, the Archive received a copyright infringement notice from Nintendo of America's lawyers, so it took the guide down. So we can no longer access the cool guidebook unless you pay hundreds of dollars to grab one physically– when you find one.
Image credit: via Techspot
Source: neatorama