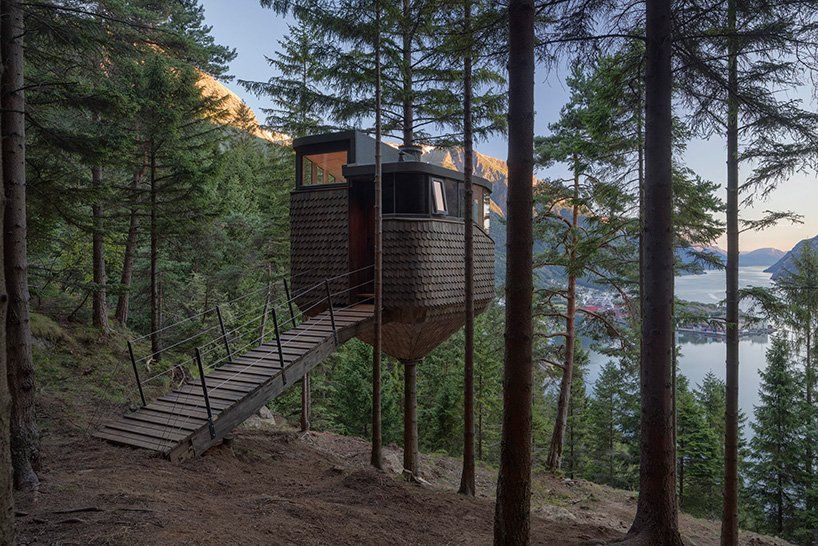 Located in the steep forest hillsides of Odda, Norway, is this treehouse designed by the Norwegian architecture firm Helen & Hard. The treehouse, called Woodnest, is suspended about 5-6 meters above the forest floor and is fastened to the pine tree with a steel collar.
To reach the woodnest cabin by Helen & Hard, visitors first need to take a 20-minute walk from the town of Odda through the forest via a steep winding path. Once you reach them, the tree houses are accessed via a small timber bridge that leads the visitor off the ground, into the structure and up in to the tree. Featuring just 15 square meters, the structure is organized around the central trunk where four sleeping places, a bathroom, and a kitchen area sit. From here one can lookout and experience the vast view out through the trees, down to the fjord below and across towards the mountains beyond.
Now this is what "dwelling in nature" really means.
Would you live in one when given the chance?
(Image Credit: Helen & Hard/ DesignBoom)
Source: neatorama