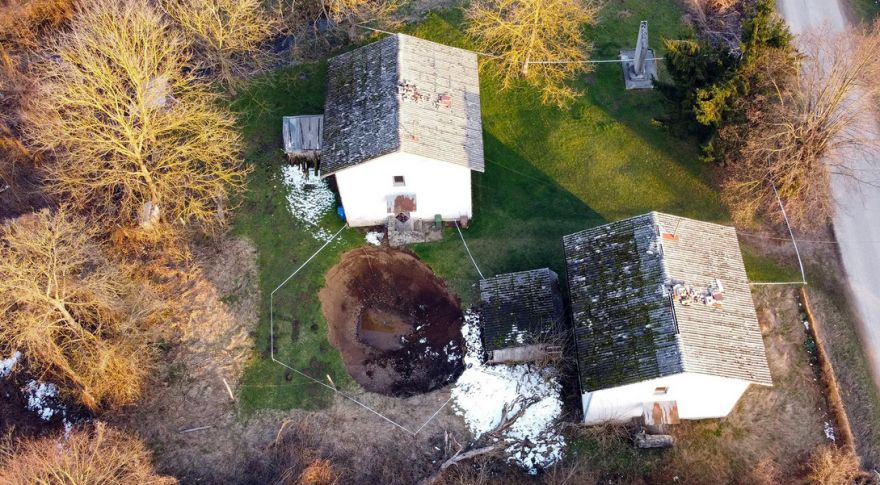 Don't worry, it's not literally a land made of Swiss cheese. Within a few weeks, a weird phenomenon has occurred in different villages in north-east Croatia. Sinkholes of varying depths and sizes have popped up suddenly and without warning in the villages of Mečenčani and Borojovići. While an earthquake happened before the appearance of the sinkholes, experts were still baffled as almost 100 sinkholes materialized a month after the earthquake:
Sinkholes are not the most common consequence of powerful seismic shocks but they do occur, especially in the areas with hidden underground cavities. After the devastating earthquake near the Italian city L'Aquila in 2009, two sinkholes immediately opened on roads in the old part of the city. Experts at the time suspected that a previous excavation of vertical trenches for a sewage conduit weakened the conglomerate roof of the underground cave, contributing to the collapse.
"The real anomaly in Croatia's case is a very high number of sinkholes with significant dimension," says Italian geologist Antonio Santo at University of Naples Federico II.
Image credit: AFP/Getty Images
Source: neatorama