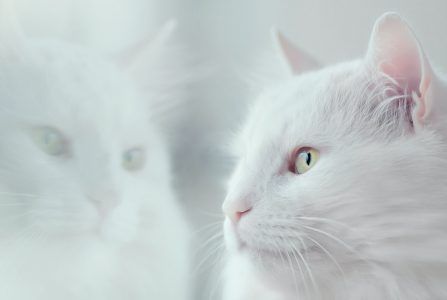 Losing someone, even a pet, is tough. Some people take a long time to accept their departure and move on. A woman from Cedar Falls, Iowa, lost her precious cat Mr. Tufts some time ago, leaving her in mourning. However, she decided to get a new cat that looks exactly like her previous furry companion. It's not coincidence, because her new cat is a clone of the previous one, as Oddee details:
ViaGen Pets is a pet cloning and genetic preservation company. They have extensive experience in cloning animals. The firm's helped preserve the endangered Przewalski's horse through cloning, for example.
Christman and the cat lady contacted ViaGen after Mr. Tufts had passed, asking about the possibility of cloning him. The company said that they could definitely do it, but it would cost the cat's owner dearly.
Sounds like a deal with the devil, but no eternal souls were exchanged in this transaction. Only cold, hard cash. A total of $35,000 worth of it.
Apparently, no price was too high for our cat owner, since she coughed up the money. Christman sent the extracted genetic material over to ViaGen, and their experts got to work.
Melain Rodriguez, ViaGen's client services manager, said they replaced the nucleus of a female cat's egg with one of the frozen cells from Mr. Tufts. Then, they joined the egg and cell together and transferred the whole shebang to surrogate cat mother.
After a normal feline pregnancy and birth, Mr. Tufts Jr. entered the world.
Image via Oddee
Source: neatorama