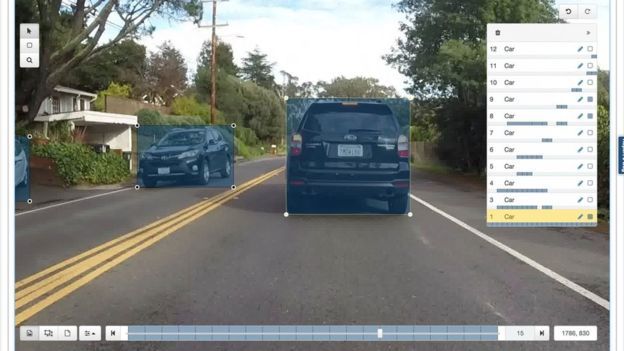 Quick: think of a place you'd associate with self-driving cars and artificial intelligence.
Chances are, you'd think of Silicon Valley and not Kibera, the largest slum in Kenya (actually, the largest slum in all of Africa).
But the poor Kenyans from Kibera actually play an important role in teaching self-driving cars how to drive by providing "training data" that computers can understand.
Each day, Brenda leaves her home here to catch a bus to the east side of Nairobi where she, along with more than 1,000 colleagues in the same building, work hard on a side of artificial intelligence we hear little about – and see even less.
In her eight-hour shift, she creates training data. Information – images, most often – prepared in a way that computers can understand.
Brenda loads up an image, and then uses the mouse to trace around just about everything. People, cars, road signs, lane markings – even the sky, specifying whether it's cloudy or bright. Ingesting millions of these images into an artificial intelligence system means a self-driving car, to use one example, can begin to "recognise" those objects in the real world. The more data, the supposedly smarter the machine.
Source: neatorama