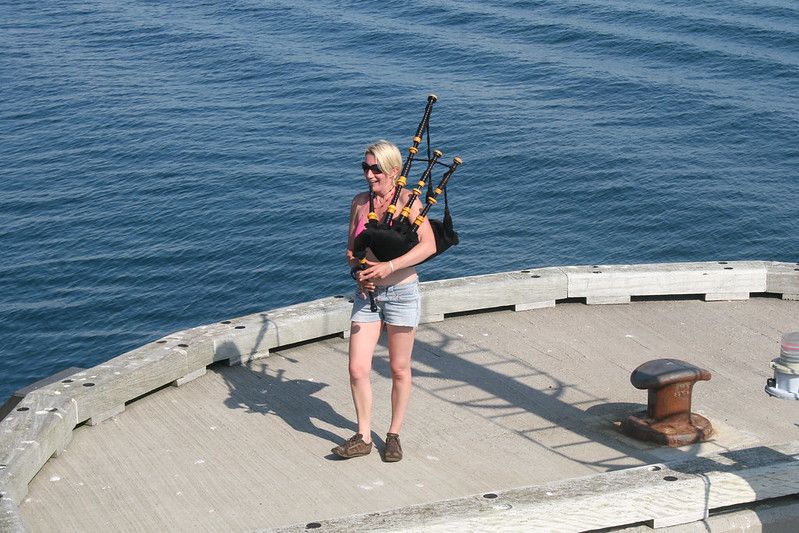 It is a truth universally acknowledged that all things are improved with the addition of bagpipes. Thus it is right and meet that managers of a McDonald's restaurant in Sacramento, California are bringing joy to their neighborhood by playing bagpipe music 24 hours a day over loud speakers. CBS 13 News reports on the delighted responses of neighbors:
"The first couple of days they had it on 24/7. If we wouldn't have said anything or reported it to the police, they would have had that thing going on still," Arnold Phillips said.
Phillips lives across the street and says it's making him crazy.
"It actually penetrates through the walls. We can hear it [when] I'm trying to watch TV or whatever and it's going through that," Phillips said.
The music is intended to drive the homeless away and doesn't appear to be working. […]
"It sticks in your head when you're going somewhere else not even in this neighborhood because you've heard it for so long," Phillips said.
The pipes do have that effect on people, as they sing from the collective unconscious of humanity. Even when bagpipes are not actually playing, they still play upon and from our psychic need for melody within our souls.
-via Dave Barry | Unrelated photo by Flickr member Kevin Walsh
Source: neatorama