The Urban Conga is creatively recognizing and explaining climate change and sea-level rise in St. Petersburg, Florida. TIDAL is an interactive art installation that hopes to open up a dialogue around these serious issues through play. The neighborhood is already experiencing sea-level rise, and at the current rate the National Oceanic and Atmospheric Administration (NOAA) predicts that it could reach over 9 feet by 2100. That's close to five times the average.
Climate change is a topic that can be difficult or uncomfortable to discuss. TIDAL presents data, along with average local tidal patterns, as a series of undulating pillars. Designed to act similarly to a pier's columns, they act as indicators of tidal change and water rise over time. Each pillar illuminates as people walk by, revealing data points before slowly fading away – like watermarks left on piers. The interaction is meant to show how our actions can create an immediate reaction, evoking internal reflection and conversation through play.
TIDAL is made of recyclable polycarbonate and aluminum fabricated locally to help mitigate the carbon footprint of the artwork. The installation uses low-powered lighting and sits within a planter bed to help with rainwater collection. TIDAL is located at the entryway to the new Shore Acres Community Recreation Center in St. Petersburg, Florida. The space is one where people come together regularly to connect and engage.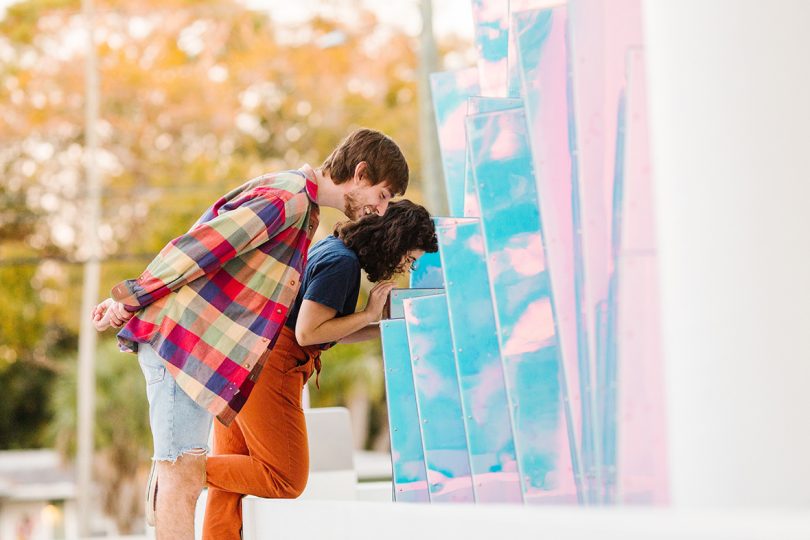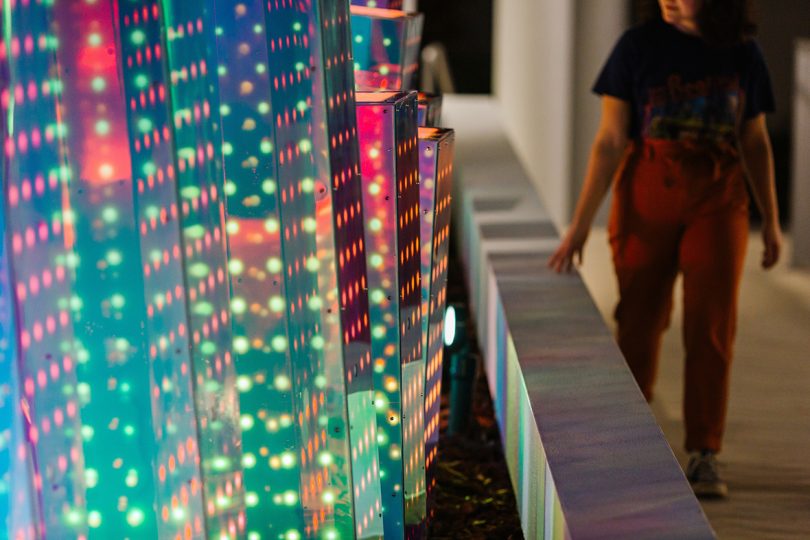 To learn more about TIDAL, visit theurbanconga.com.
Source: design-milk