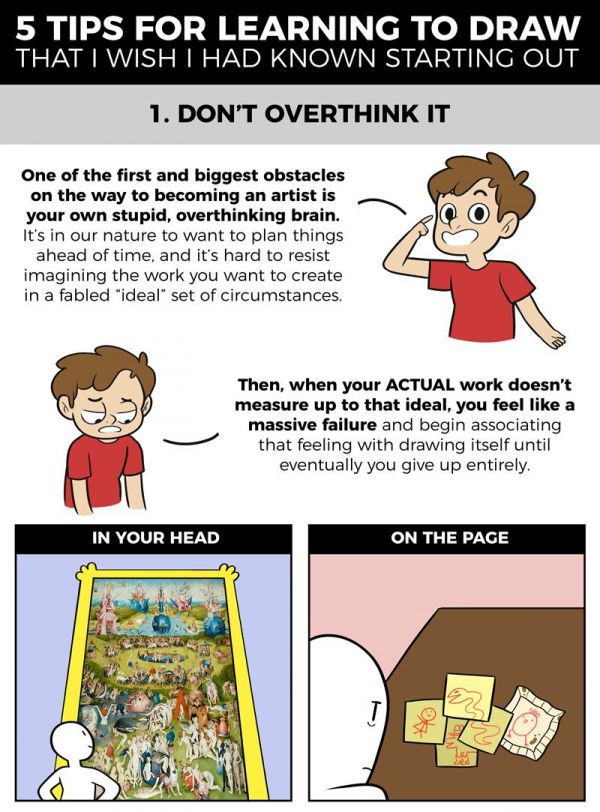 I consider myself to be an intermediate level illustrator after attending art school, and I know if I put in the time and effort my skill level would increase, perhaps one day to an advanced level.
But before I went to art school I found drawing to be frustrating, humiliating and a skill that was impossible to improve, which turned out to be self doubt overshadowing my progress.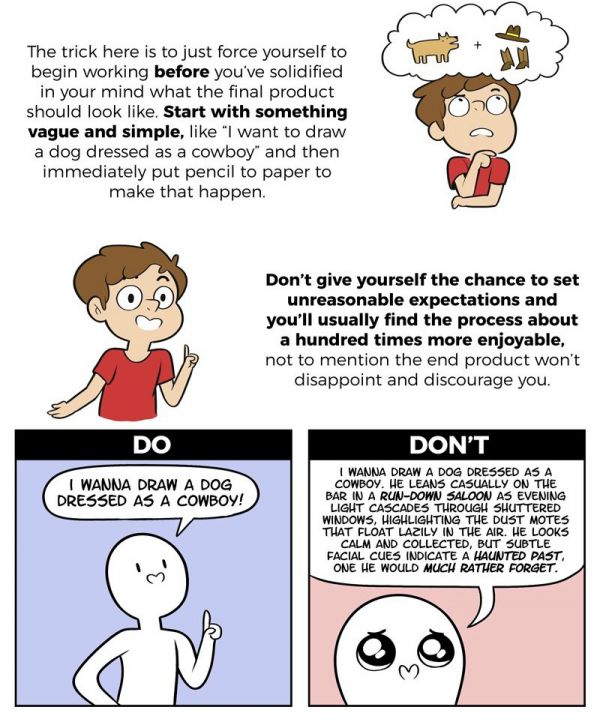 I wish I'd known overthinking would affect my progress as an artist, and that the path to becoming a better illustrator is not a straight line but rather a jagged one, full of highs and lows.
That's why I found this inspirational illustrated instructional comic strip thingy by Jacob Andrews to be a very-very good read for a budding artist, especially this bit about the ups and downs of drawer life.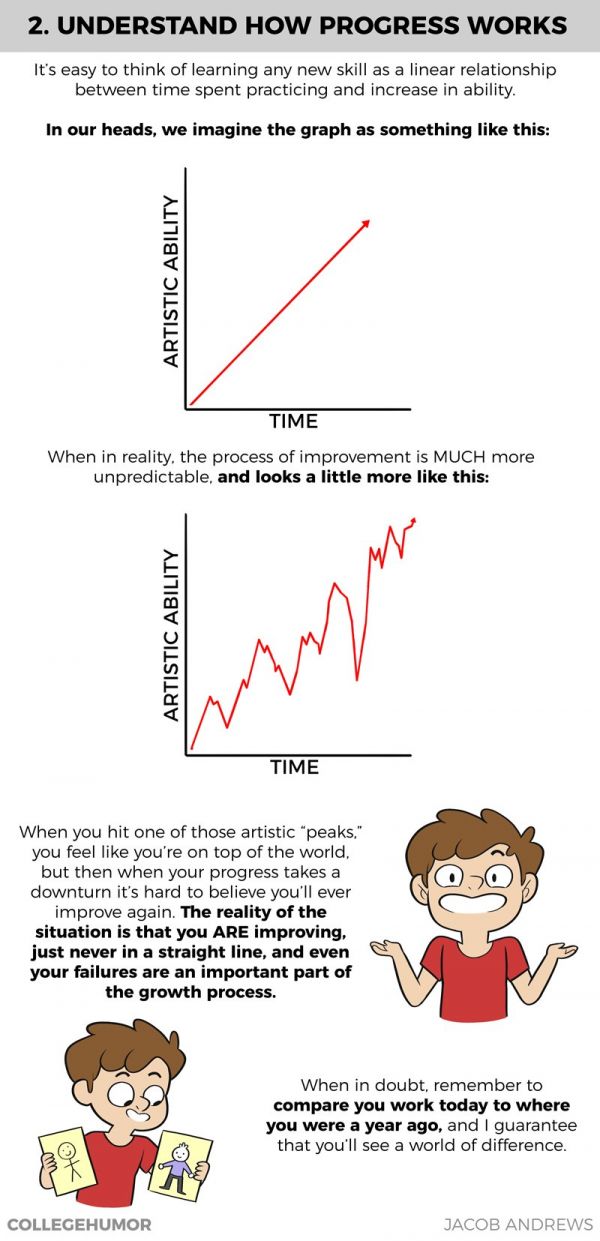 Read 5 Tips For Learning To Draw (That I Wish I Had Known) here
Source: neatorama