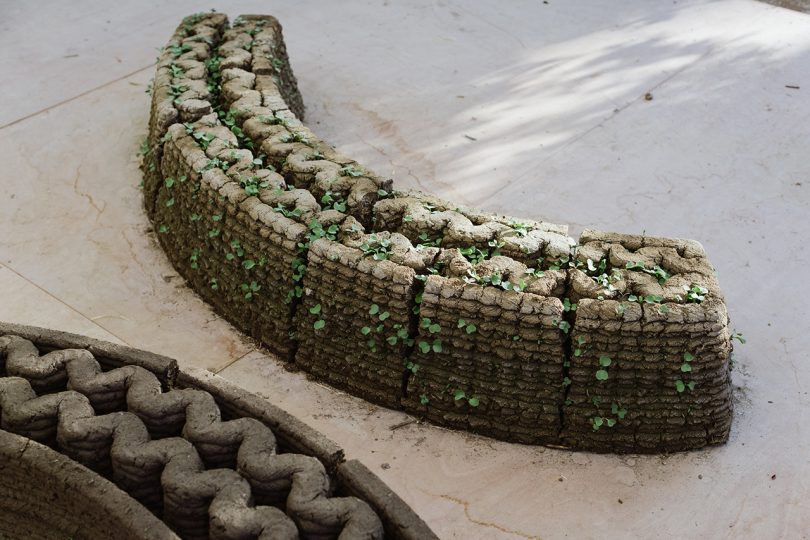 Living in a world that's in the midst of a climate crisis, it would be naive to think there's any area of life that it won't eventually touch. Thankfully, there are people out there working towards solutions. During Jerusalem Design Week 2022, and following the theme of 'For Now,' a group of designers created an outdoor performative lab space. Here they debuted To Grow a Building, an architectural project that proposes using local soil and roots as structural elements. Buildings would germinate, bloom, dry up, produce new material, and then return to the same soil to do it all again.
Designers Elisheva Gillis, Gitit Linker, Danny Freedman, Noa Zermati, Adi Segal, Rebeca Partook, and Nof Nathansohn explored the possibility of buildings that are 3D printed using organic materials. A custom-made robotic arm uses digital workflow to build small structures with a mix of soil and seeds. When finished printing layers on top of one another, the structure sprouts seeds. The exterior is covered in vegetation while the interior fills with dry roots – a new and strong material in itself. The need for alternative resources is only increasing, and the process behind To Grow a Building could be one of them.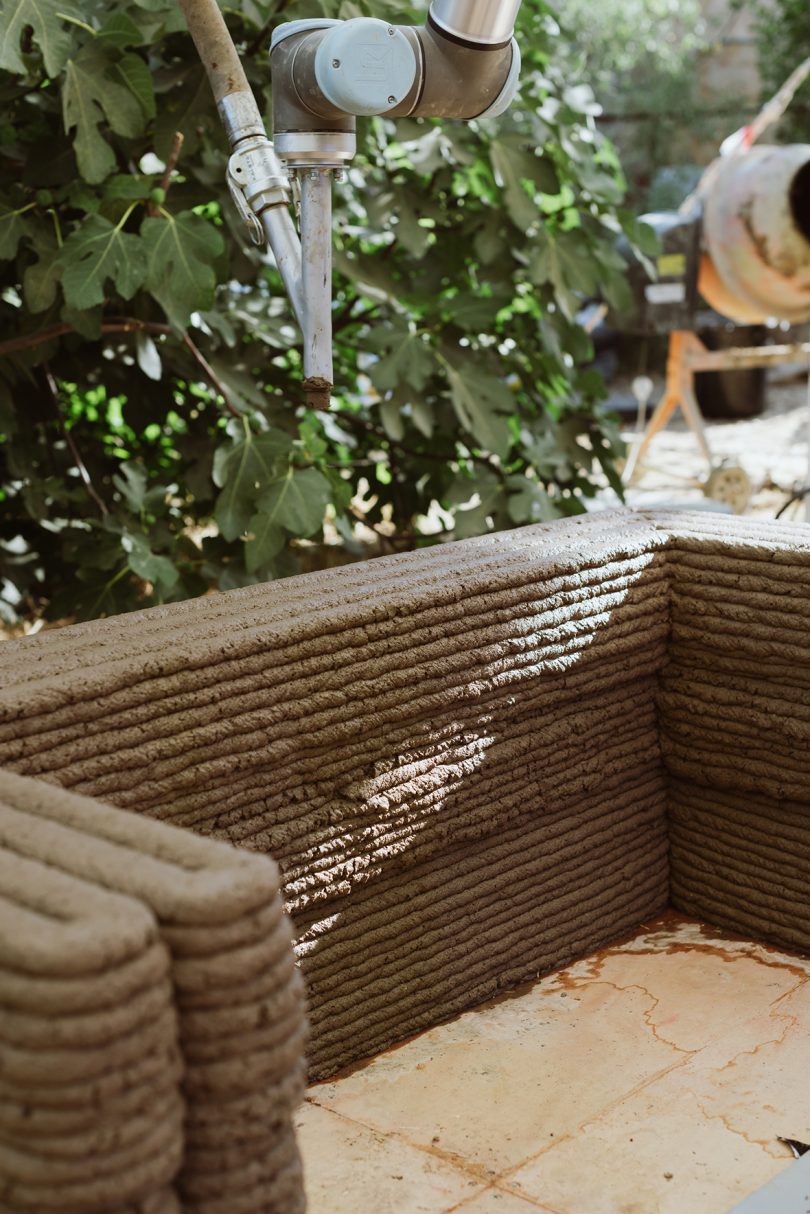 To learn more about To Grow a Building, visit 2022.jdw.co.il.
Photography by Dor Kedmi.
Source: design-milk