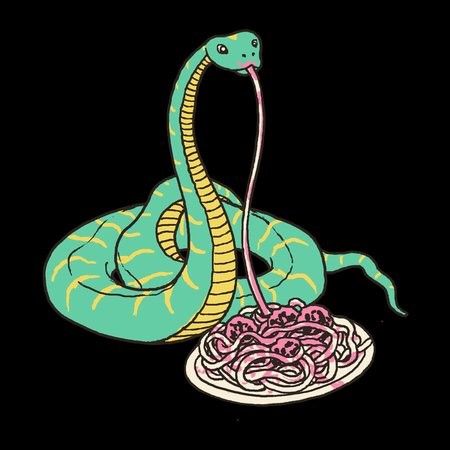 (SLURPent t-shirt now on sale at the Neatoshop)
Newsweek brings us a story from a village near Bingol, Turkey of a snake which passed away after suffering a toddlerbite. Neighbors heard the 2-year old girl screaming and ran to her. When they arrived, they found that the girl had bite marks on her lip and a living 20-inch snake in her mouth.
The snake died shortly thereafter. The little girl was taken to a hospital. After 24 hours of observation, she was released in good health.
The snake species is unknown, but of the 45 snake species native to Turkey, 12 are venomous. It is likely, but not certain, that the late serpent was non-venomous.
-via Dave Barry
Source: neatorama