Tonelli Design is an Italian manufacturer of glass furniture and just recently they launched six new designs from a group of international designers for 2017. During Salone del Mobile 2017, the brand presented the series of new work, which included mirrors, tables, and storage cabinets, from designers including: Uto Balmoral, Isao Hosoe and Lorenzo De Bartolomeis, Matteo Ragni, Karim Rashid, Giuseppe Maurizio Scutellà and Viola Tonucci. Take a look.
Metropolis is a series of dining and living room tables, side tables, and consoles by designer Giuseppe Maurizio Scutellà. The tables come in a variety of sizes with different materials for the tops, while resting on either extra clear or fumé glass, jagged bases.
Isao Hosoe and Lorenzo De Bartolomeis designed Shoji as a personal wardrobe closet for a hallway or bedroom. A glass structure houses a wooden bench with drawers and a sliding mirror door.
Uto Balmoral designed Welcome out of a combination of marble and glass. The two materials are joined together to form an elegant mirror and coat rack, perfect for a hallway or entryway of a home.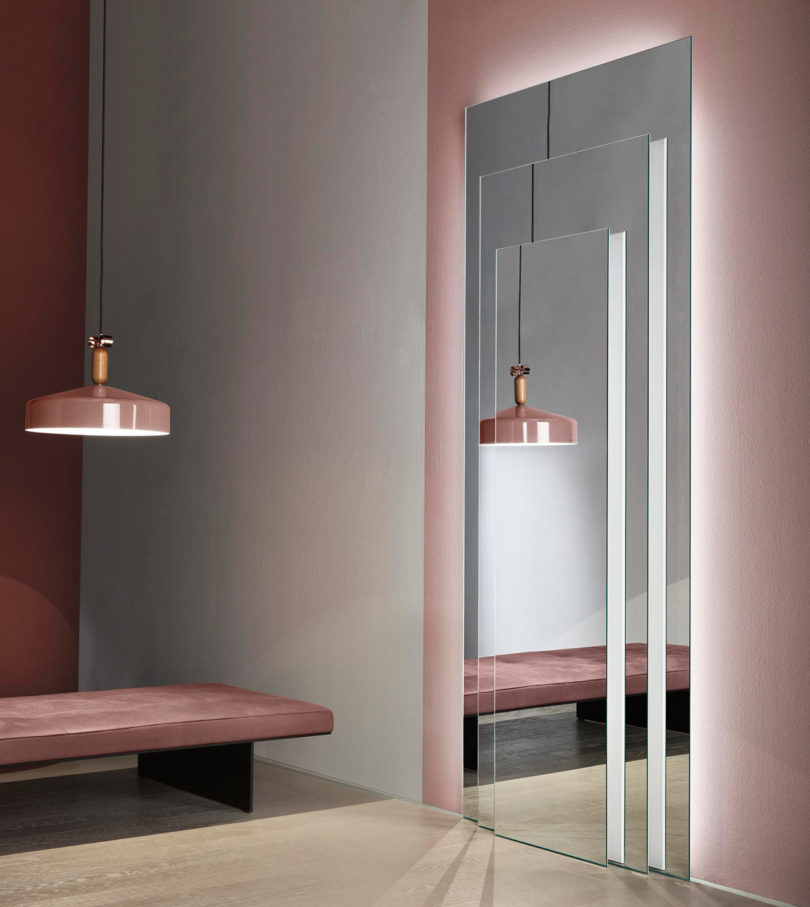 Dooors, by Matteo Ragni, is a sculptural wall mirror made from three layered panes of glass that create a visual illusion by altering the visual depth of the space around.
Ozma is a wall mirror designed by Viola Tonucci with a center circle that references water mirrors used by soothsayers in ancient times.
And lastly, Karim Rashid's Aperture wall mirror is outfitted with a storage compartment that comes in either pink, white, or black, and a LED light to shine down on your displayed object.

Source: design-milk