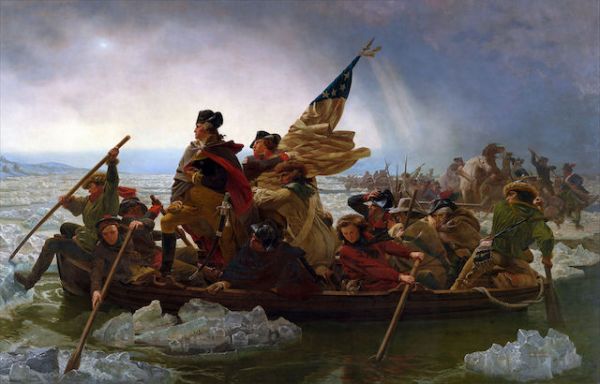 When you look at this image, do you see George Washington nobly crossing the Delaware? Or do you see him showing off his erect penis? Well, one superintendent in the Muscogee County school district saw an erect penis and believed that for the good of his students, the painting featured in 2000 of his district's textbooks needed to be censored, so he had an art teacher paint over the offensive area in each of the books.
And that's just one example of absolutely ridiculous examples of censorship featured on this TopTenz article. Also of note is the fact that Hitchcock actually had to fight to keep a toilet flush in the movie Psycho.
So don't miss 10 examples of innocent things being censored here.
Source: neatorama