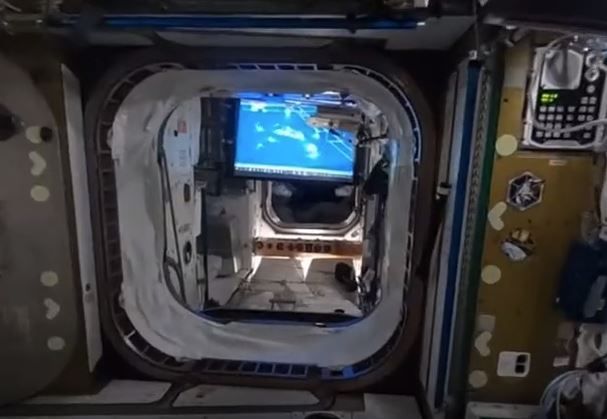 🛰️ Here's the ultimate home tour video: Take a tour of the International Space Station in this 360-degree video tour, courtesy of ESA astronaut Thomas Pesquet. Who knew that there's so many cables there?
🌼 The corpse plant blooms once every three to four years, but when it does, boy, it's worth it!
🏠 Got $5 million? You can buy this fascinating McMansion in Illinois that's a compendium of pretty much all known architectural styles throughout history.
👜 Don't have $5 million? No worries, you can still get the world's most beautiful randoseru backpack for school children for a mere $500.
☀️ Impressive: 15-year-old Vinisha Umashankar of India invented a solar-powered ironing cart.
🎵 Three up-and-coming comedians got the opportunity of a lifetime when Pete Davidson asked them to be in his music video. They soon realized that the point of the video was basically to make fun of them, but all of the humiliation is worth it in the end because they get to be touched by Taylor Swift.
🚲 Here's the cutest and safest way to take your pet along on your eBike ride: Mopet.
🍪 Cookie artist duo WHIP SUGAR recreated the Laputian Robot from Studio Ghibli's Castle in the Sky in sugar cookie. Amazing!
📷 Lastly, something touching and beautiful: Photographer Lauren Smith-Kennedy offers end-of-life photo shoots to pet owners whose dog is about to die.
Many more neat and interesting stories over at our new sites: Pictojam, Homes & Hues, Laughosaurus, Supa Fluffy and Pop Culturista.
Source: neatorama