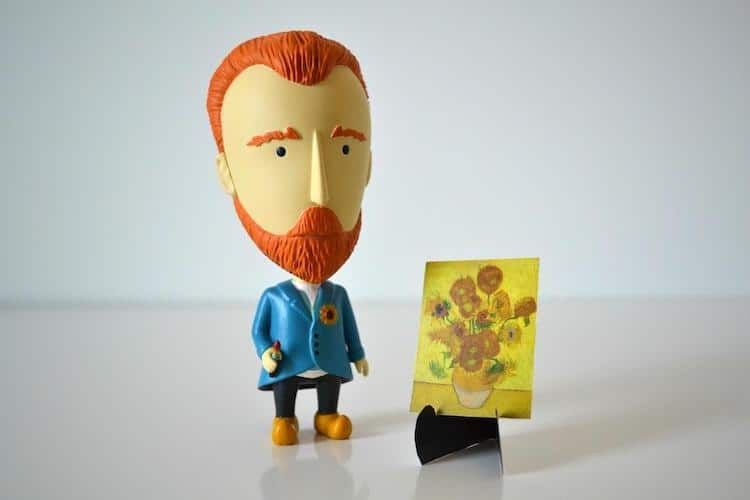 The best gift that you can give to an art lover is something that will remind him about art. It could be something that reminds him about his favorite artist, or his favorite art movement.
If you have an art-loving friend who you want to give a gift to this Christmas season, then you might consider these toys and action figures featured over at My Modern Met. Details over at the site.
The Van Gogh action figure is so cute!
(Image Credit: My Modern Met)
Source: neatorama