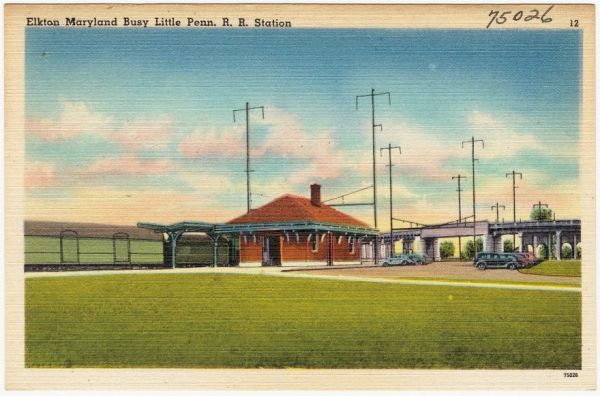 Before the interstate highway system, Route 40 was the main road between Washington, DC and New York City. The highway crosses the Mason-Dixon Line, which traditionally separates the North from the South. Diplomats from around the world used this highway to commute between the United Nations in New York and their embassies in Washington. For African diplomats, this meant dealing with segregation laws in Maryland. Restaurants and gas stations along 40 in Maryland regularly denied service to men in limousines charged with representing an entire nation. An incident in 1961 made international headlines when the new ambassador from Chad, Adam Malick Sow, was denied a cup of coffee at a roadside diner.
The wife of the diner's owner refused to serve the diplomat because he was black. "He looked like just an ordinary run of the mill [N-word] to me. I couldn't tell he was an ambassador," Mrs Leroy Merritt later told the national magazine Life. "I said 'There's no table service here'."

The insult sparked an international incident, making the front page of newspapers across Africa and Asia. Soon after, diplomats from Niger, Cameroon and Togo reported similar experiences at Maryland restaurants.
The news coverage set off a campaign of protests. Some businesses agreed to serve diplomats only, but that only raised the stakes of the protests, as one group impersonated diplomats from a fictional country to make their point. Read about the role Route 40 played in the battle against segregation at BBC. -via Digg
(Image source: Boston Public Library Tichnor Brothers collection #75026)
Source: neatorama